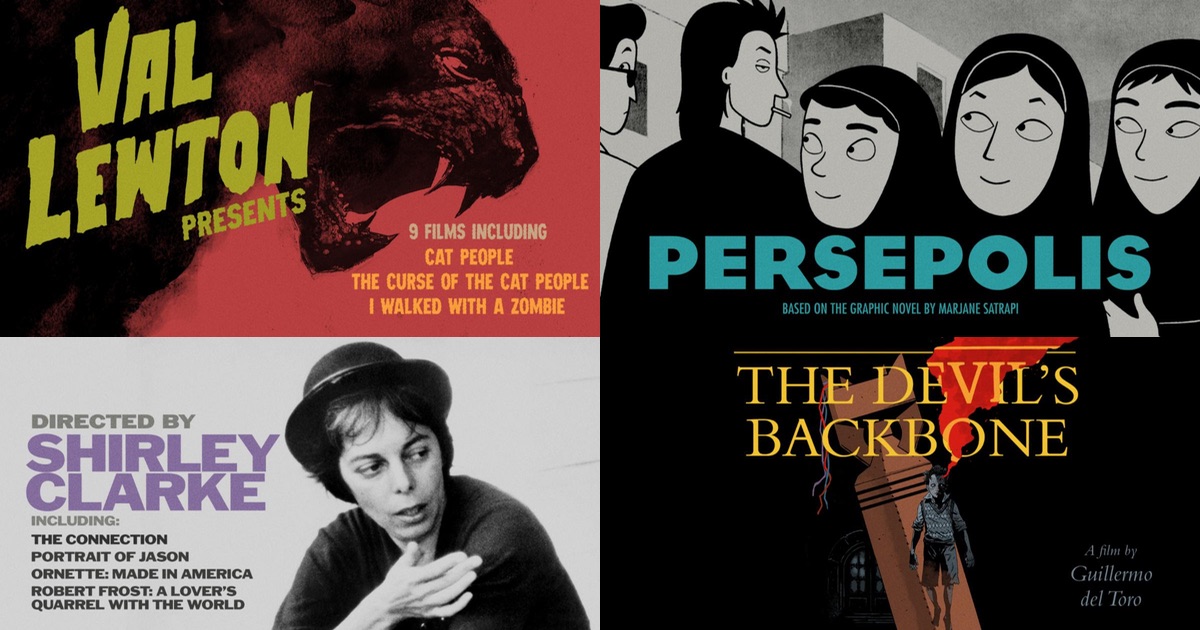 Each month, the programmers at the Criterion Channel produce incredible line-ups for their subscribers. For October, the Channel will feature films from Shirley Clarke, Guillermo Del Toro, Herschell Gordon Lewis and more!
Below you'll find the programming schedule for the month, along with a complete list of titles that Criterion has in store for us. Don't forget to check the Criterion Channel's main page regularly though, as they occasionally will drop surprises that aren't included in the official press release.
Don't subscribe yet? Start a 14-day free trial.
---
Tuesday, October 1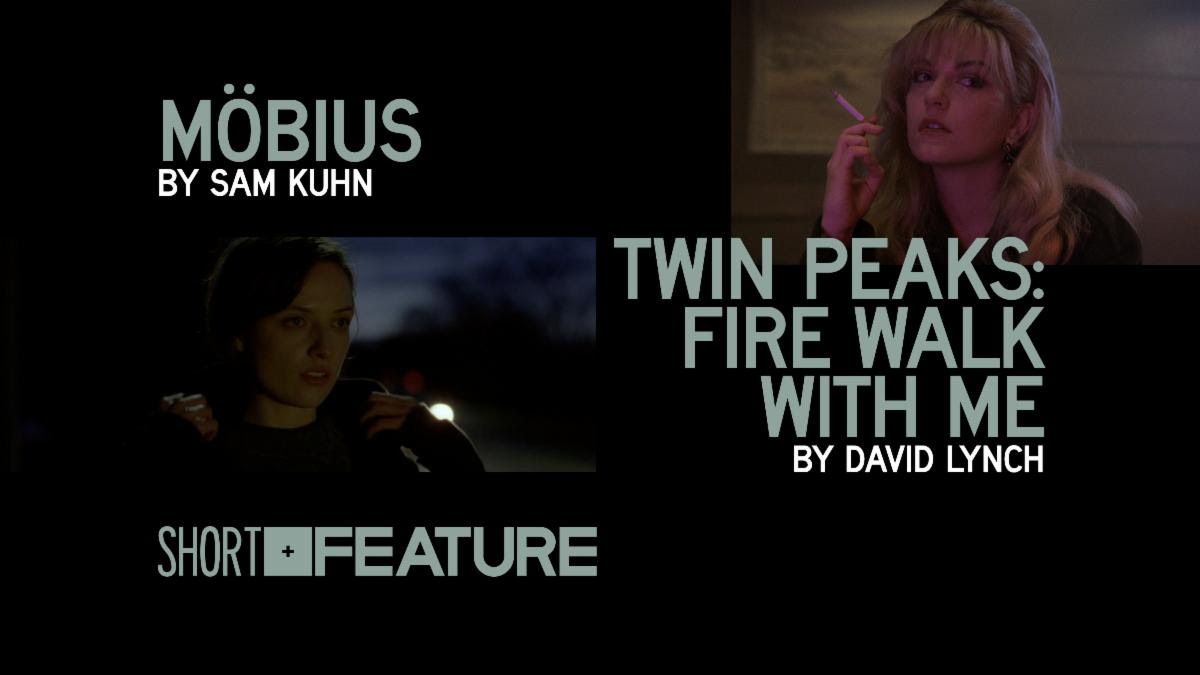 Short + Feature: American Gothic
Möbius and Twin Peaks: Fire Walk with Me
Featuring an introduction by Möbius director Sam Kuhn
The kids aren't all right in these two surreal mysteries set in the misty environs of the Pacific Northwest. In the 2017 gothic neonoir Möbius, an atmospheric spin on the Orpheus-and-Eurydice myth, a teen poet navigates the disorienting days following the disappearance of her boyfriend. The short bears the eerie influence of David Lynch, whose 1992 film Twin Peaks: Fire Walk with Me—a cinematic prequel to his television serial—revolves around the enigmatic and thoroughly disquieting events leading up to the murder of troubled homecoming queen Laura Palmer.
Wednesday, October 2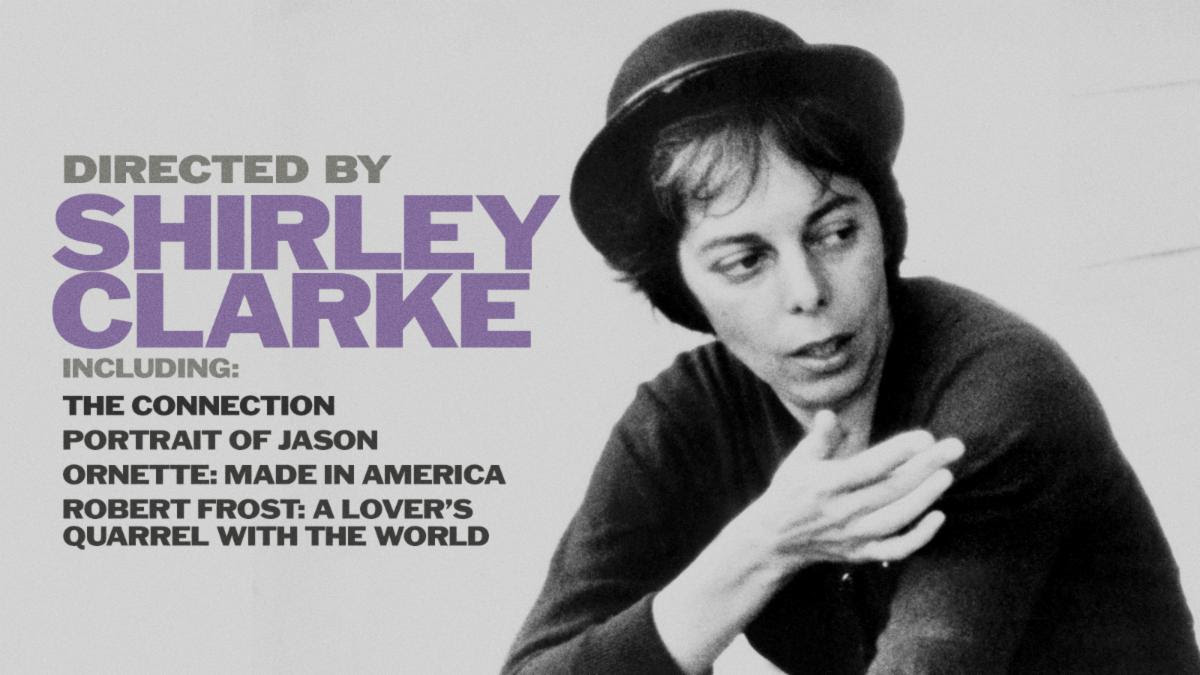 Directed by Shirley Clarke
Featuring Rome Is Burning, a 1970 profile of Clarke with appearances by Yoko Ono and Jacques Rivette
Born one hundred years ago, Shirley Clarke was a true cinematic visionary who synthesized jazz, modern dance, and abstract expressionism into a dynamic vérité style that put her at the forefront of the emergent American independent film scene of the fifties and sixties. Beginning her artistic career as a dancer, she brought a choreographer's feeling for rhythm and movement to early experimental dance films like Dance in the Sun and Bullfight and to kinetic city symphonies like the avant-garde tour de force Bridges-Go-Round and the Academy Award–nominated documentary Skyscraper. Though she directed only a handful of features—including the controversial Beatnik bombshell The Connection and the nonfiction queer-cinema classic Portrait of Jason—they stand as taboo-busting landmarks of the American underground that pointed the way toward a radical counter-cinema.
Features:
The Connection, Shirley Clarke, 1961
Robert Frost: A Lover's Quarrel with the World, Shirley Clarke, 1963
Portrait of Jason, Shirley Clarke, 1967
Ornette: Made in America, Shirley Clarke, 1985
Shorts:
Dance in the Sun, Shirley Clarke, 1953
In Paris Parks, Shirley Clarke, 1954
Bullfight, Shirley Clarke, 1955
A Moment in Love, Shirley Clarke, 1956
Brussels Film Loops/Gestures/World Kitchen, Shirley Clarke and D. A. Pennebaker, 1957
Bridges-Go-Round 1, Shirley Clarke, 1958
Bridges-Go-Round 2, Shirley Clarke, 1958
Skyscraper, Shirley Clarke and Willard Van Dyke, 1960
A Scary Time, Shirley Clarke and Robert Hughes, 1960
Christopher and Me, Richard Leacock, 1960
Butterfly, Shirley Clarke, 1967
24 Frames Per Second, Shirley Clarke, 1977
Four Journeys into Mystic Time: Initiation, Shirley Clarke, 1978
Four Journeys into Mystic Time: Trans, Shirley Clarke, 1978
Four Journeys into Mystic Time: One-Two-Three, Shirley Clarke, 1978
Four Journeys into Mystic Time: Mysterium, Shirley Clarke, 1978
Savage/Love, Shirley Clarke, 1981
Tongues, Shirley Clarke, 1982
Thursday, October 3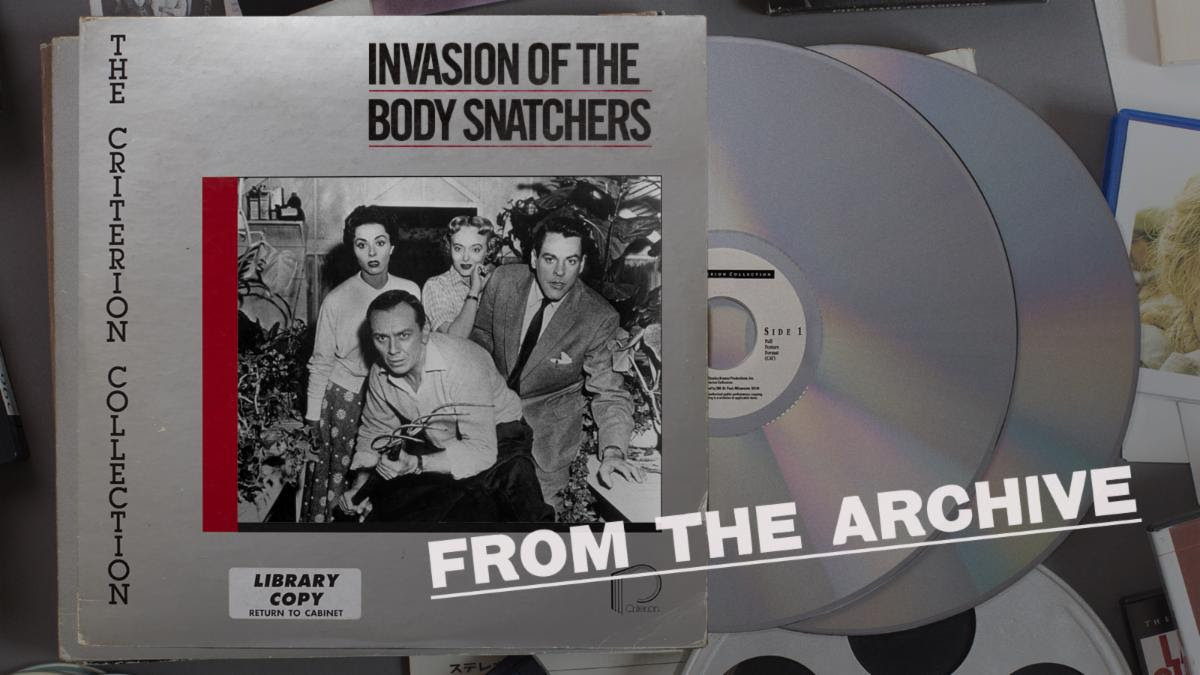 From the Archive: Invasion of the Body Snatchers
Featuring a laserdisc commentary by film scholar Maurice Yacowar
One of the most influential and unsettling films of the 1950s, Don Siegel's sci-fi/horror classic charts the escalating panic that grips a California town as residents find their friends and loved ones being replaced by emotionless alien "pod people." Interpreted as an allegory for everything from the McCarthyist fear of Communist infiltration to the stifling conformity of the Eisenhower era, Invasion of the Body Snatchers transcends its drive-in B-movie origins to become a still-terrifying vision of a society's descent into mass hysteria.
Friday, October 4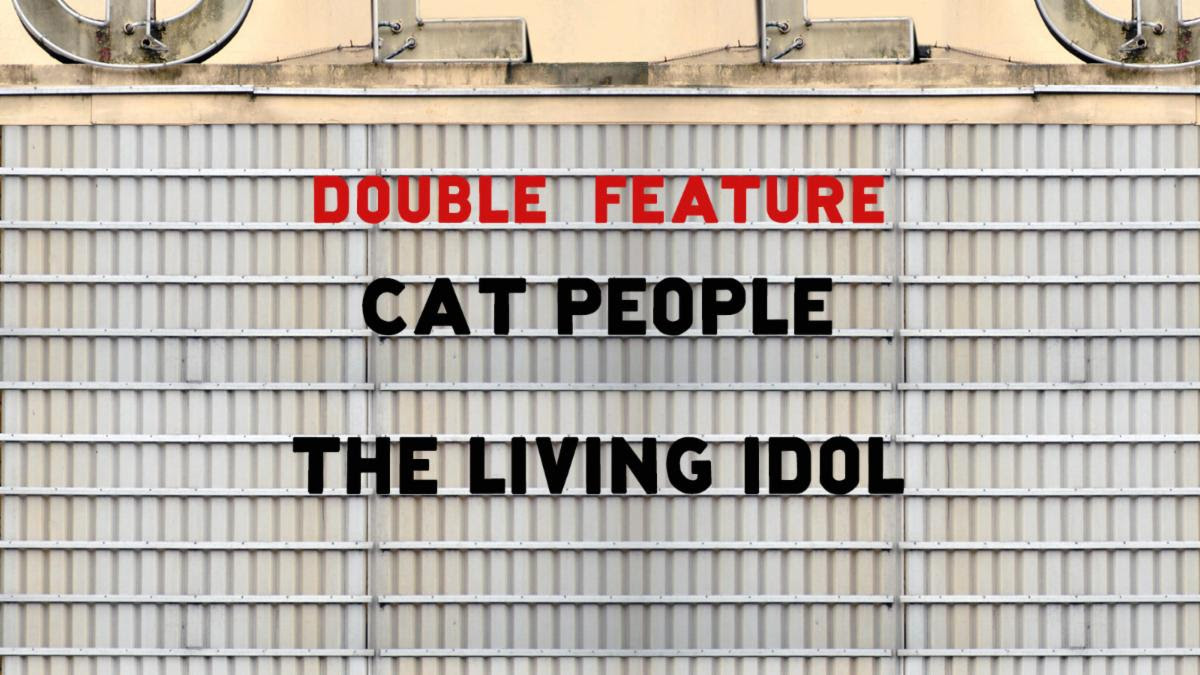 Double Feature: Bad Kitty!
Cat People and The Living Idol
Two of classic Hollywood's most sophisticated and singular stylists lend their distinctive sensibilities to these sharp-clawed tales of feline terror. Produced by legendary B-movie maverick Val Lewton and directed by Jacques Tourneur, Cat People—about a woman who believes that arousal will turn her into a killer panther—redefined the possibilities of horror cinema with its emphasis on moody shadow play and unsettling psychological ambiguity. Like Lewton, Albert Lewin was an erudite aesthete whose outré films blend the mythic and the surreal to delirious effect, as seen in the fascinating Mexican production The Living Idol, in which a young woman is seemingly terrorized by the vengeful spirit of a demonic Mayan jaguar.
Saturday, October 5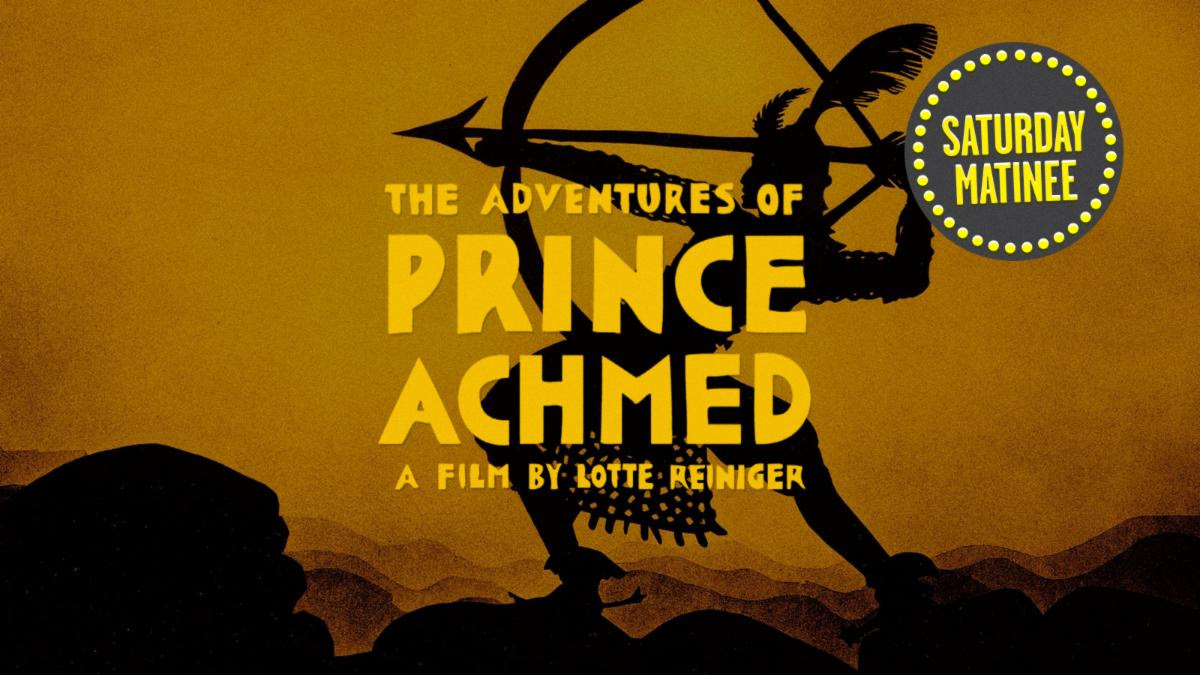 Saturday Matinee: The Adventures of Prince Achmed
Widely believed to be the very first animated feature film, Lotte Reiniger's astonishing 1926 adaptation of tales from One Thousand and One Nights uses striking silhouette cutouts and gorgeous color tinting to bring to life the story of an Arabian prince who is whisked away on a flying horse to an enchanted land where he tangles with an evil sorcerer, rescues a princess, and joins forces with none other than Aladdin. Painstakingly composed frame by frame by Reiniger over the course of three years, this landmark work is both an enchanting storybook saga and a retina-delighting triumph of visual imagination.
Sunday, October 6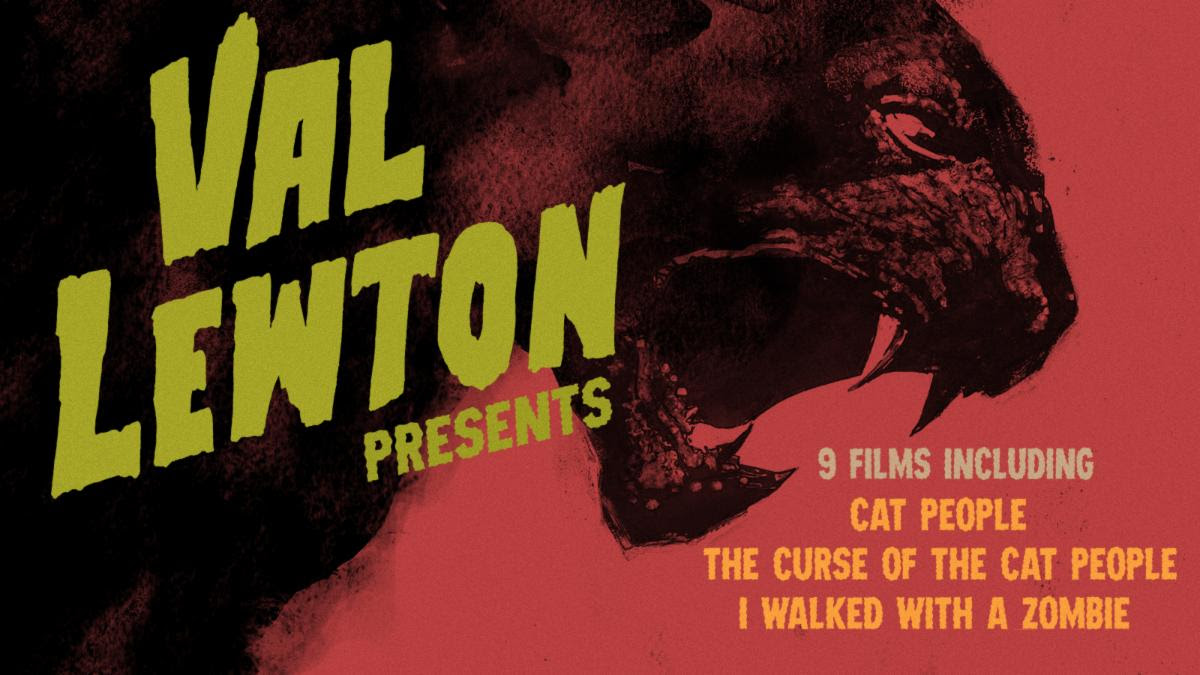 Val Lewton Presents
Featuring Val Lewton: The Man in the Shadows, a 2007 documentary by Kent Jones
Terror lives in the shadows in the moody masterpieces of maverick producer Val Lewton, who turned our fears of the unseen and the unknown into haunting excursions into existential dread. As head of RKO's horror unit during the 1940s, Lewton, working with master director Jacques Tourneur, was handed a threadbare budget and a sensationalistic title—Cat People—from which he produced a tour de force of psychosexual anxiety that revolutionized the horror genre by wringing chills not from conventional movie monsters but from brooding atmosphere, suggestion, and anticipation. Its success led to a string of similarly innovative and subversive B movies like the poetically hypnotic I Walked with a Zombie, the darkly terrifying The Leopard Man, and the stunningly nihilistic The Seventh Victim, each a master class in how creative vision can triumph over limited means.
Cat People, Jacques Tourneur, 1942
I Walked with a Zombie, Jacques Tourneur, 1943
The Ghost Ship, Mark Robson, 1943
The Seventh Victim, Mark Robson, 1943
The Leopard Man, Jacques Tourneur, 1943
The Curse of the Cat People, Gunther von Frisch and Robert Wise, 1944
Isle of the Dead, Mark Robson, 1945
The Body Snatcher, Robert Wise, 1945
Bedlam, Mark Robson, 1946
Monday, October 7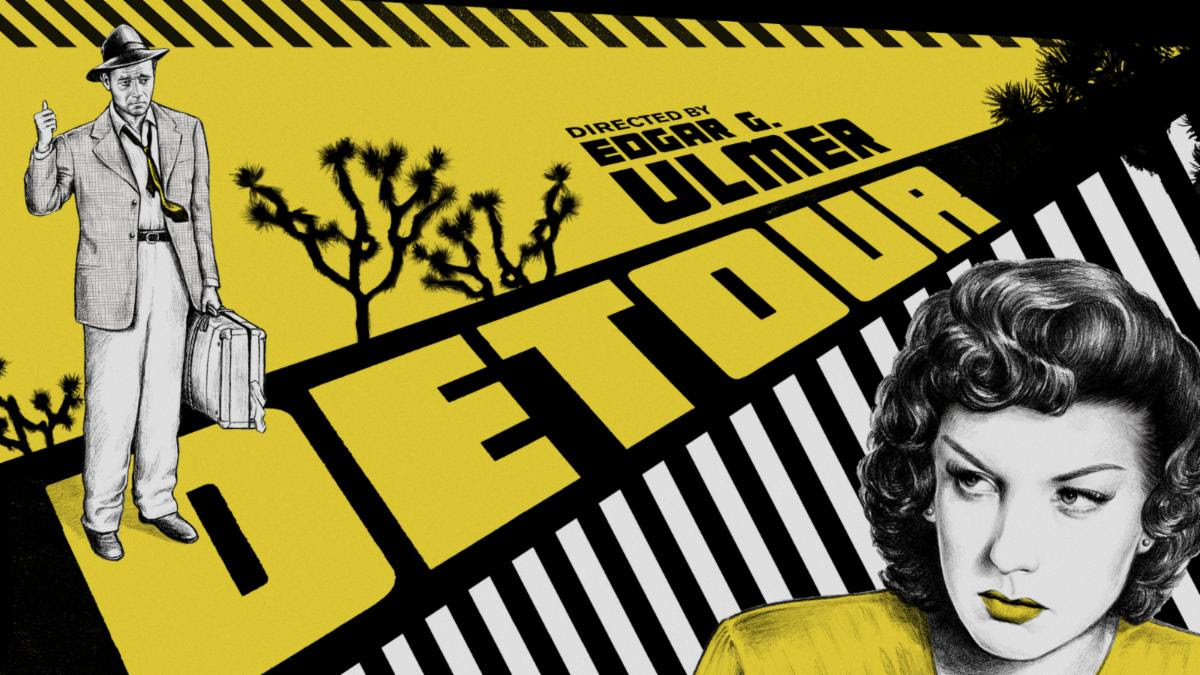 Detour: Criterion Collection Edition #966
From Poverty Row came a movie that, perhaps more than any other, epitomizes the dark fatalism at the heart of film noir. As he hitchhikes his way from New York to Los Angeles, a down-on-his-luck nightclub pianist (Tom Neal) finds himself with a dead body on his hands and nowhere to run—a waking nightmare that goes from bad to worse when he picks up the most vicious femme fatale in cinema history, Ann Savage's snarling, monstrously conniving drifter Vera. Working with no-name stars on a bargain-basement budget, B auteur Edgar G. Ulmer turned threadbare production values and seedy, low-rent atmosphere into indelible pulp poetry. Long unavailable in a format in which its hard-boiled beauty could be fully appreciated, Detour haunts anew in its first major restoration. SUPPLEMENTAL FEATURES: Edgar G. Ulmer, The Man Off-Screen, a 2004 documentary on the director; an interview with film scholar Noah Isenberg; and a program about the restoration.
Tuesday, October 8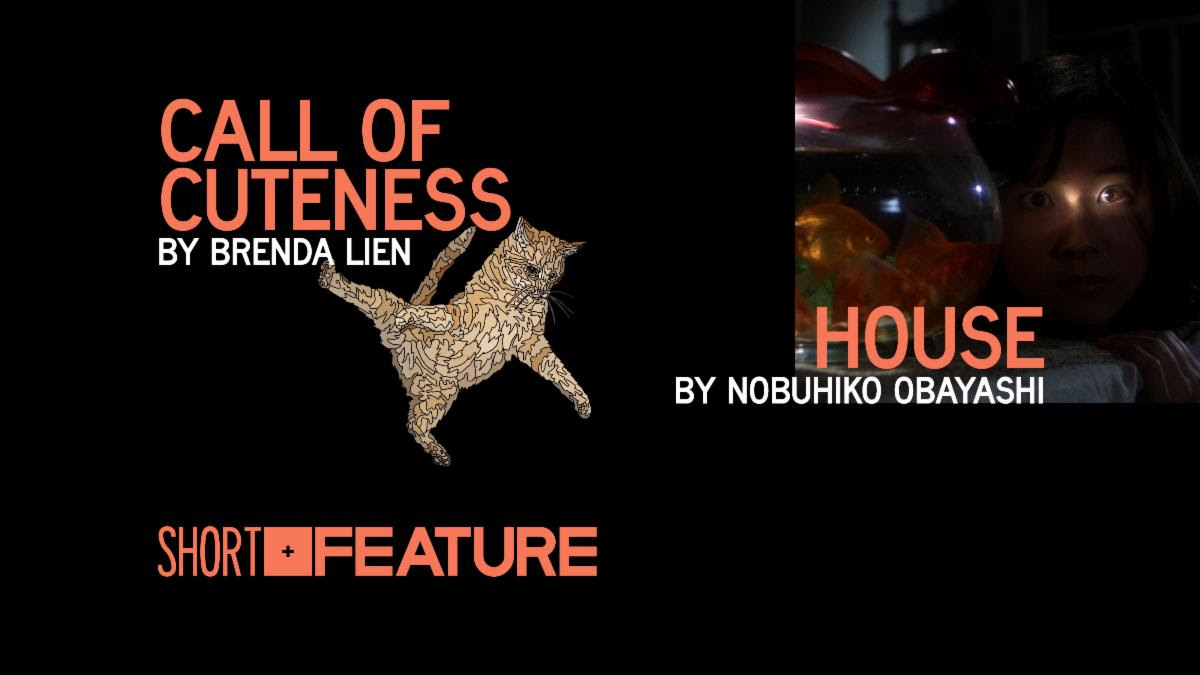 Short + Feature: Look What the Cat Dragged In
Call of Cuteness and House
Feline frights abound in these two films that turn cats into the stuff of nightmares. Brenda Lien's short Call of Cuteness takes aim at the way internet culture uses cat imagery, critiquing the consumption and exploitation of animals through its grotesque animation. Then, Nobuhiko Obayashi's outrageously psychedelic horror film House features a terrifying, blood-spewing ghost cat, one of the predators (also including a hungry piano) that destroy a group of schoolgirls on vacation at a spooky country house.
Wednesday, October 9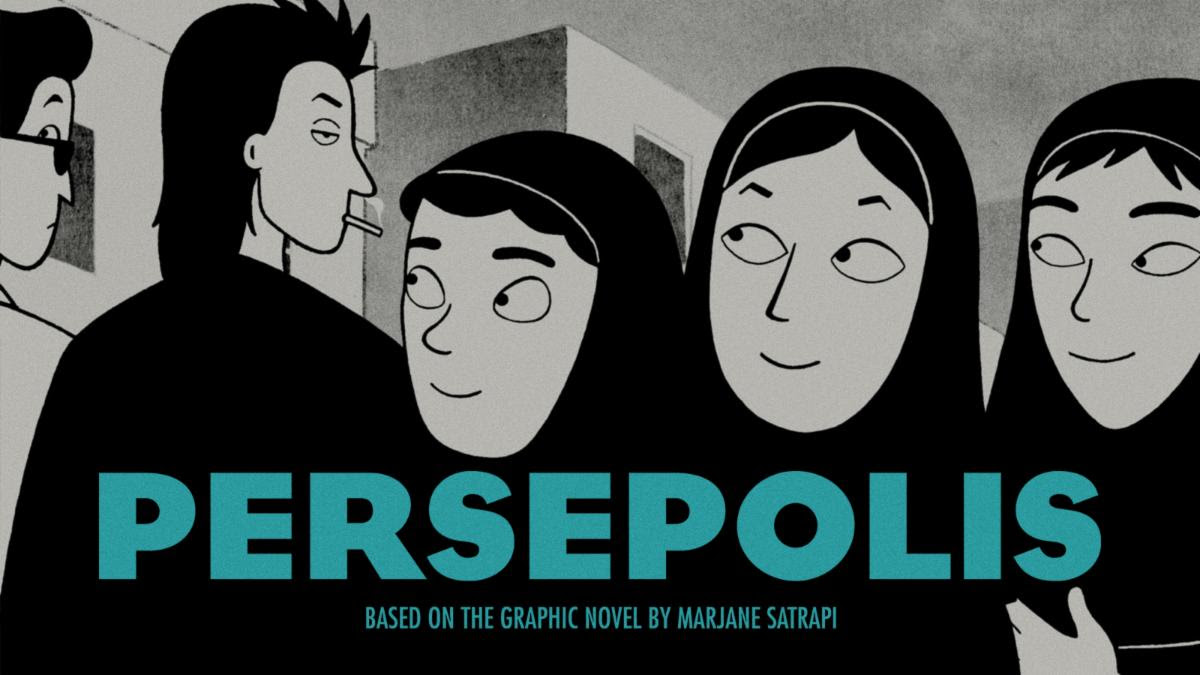 Persepolis
Featuring a program on the making of the film
Growing up in 1970s Iran, Marjane, the daughter of Tehran intellectuals, is rebellious, outspoken, and enamored with Bruce Lee, Iron Maiden, and punk rock—everything a young woman is not supposed to be in an increasingly repressive, theocratic society in the throes of the Islamic Revolution. When she's sent off to study in Europe, Marjane finds herself wrestling with the complexity of her cultural identity. In adapting her acclaimed graphic memoirs for the screen, Marjane Satrapi effectively translated their striking pen-and-ink visual style as well as their intelligence, wit, and powerful emotional impact. Presented here is the French-language version of the film, featuring the voices of Chiara Mastroianni, Catherine Deneuve, and Danielle Darrieux.
Thursday, October 10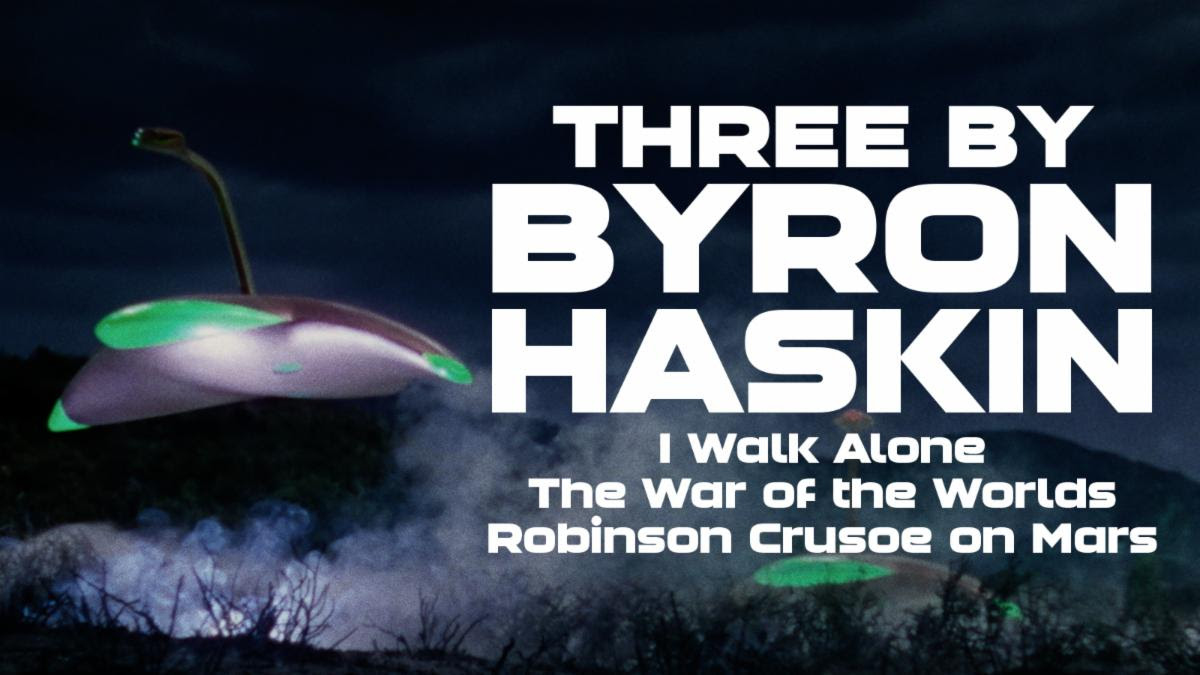 Three by Byron Haskin
A master termite-art technician, Byron Haskin brought a prodigious visual imagination and keen intelligence to pulp classics of both science fiction and film noir. Before making the leap to director, he was a renowned special-effects artist at Warner Bros., so it's little wonder that he excelled at stunningly designed sci-fi marvels like The War of the Worlds, which updates the H. G. Wells classic for Cold War–era America, and the eye-popping cult favorite Robinson Crusoe on Mars. Though his work in the fantasy realm has often overshadowed his other achievements, Haskin was also at home in the gritty world of film noir, as seen in the tough-guy classic I Walk Alone, a slam-bang showcase for stars Burt Lancaster and Kirk Douglas.
I Walk Alone, 1947
The War of the Worlds, 1953
Robinson Crusoe on Mars, 1964
Friday, October 11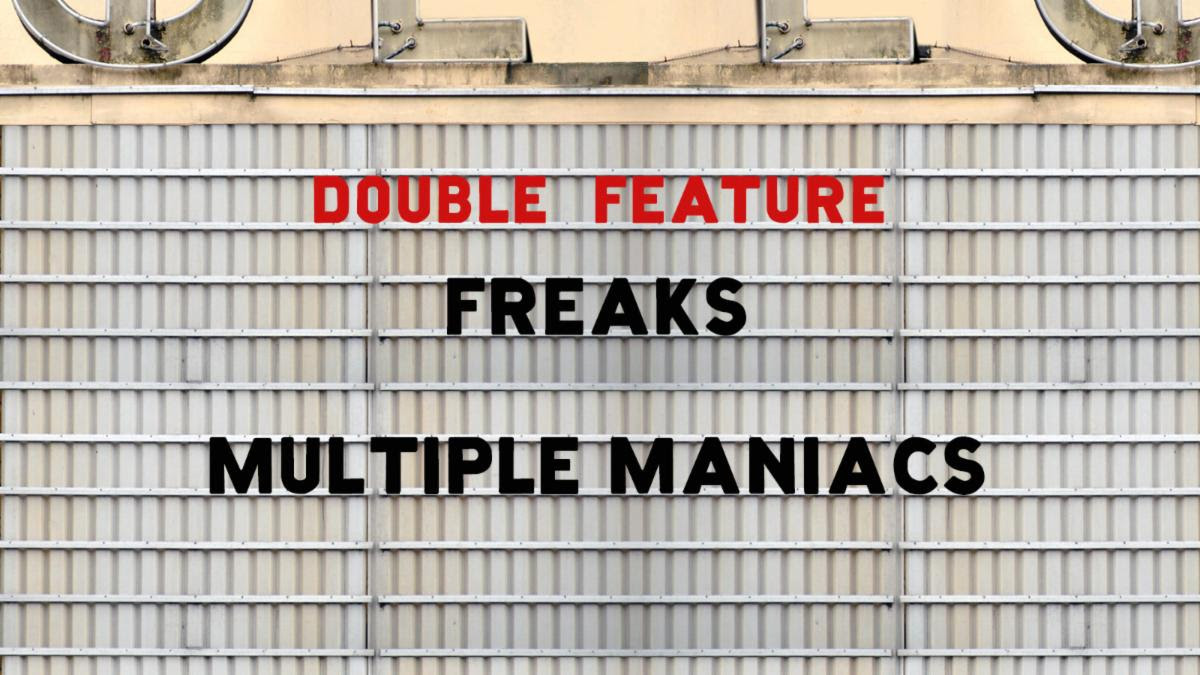 Double Feature: The Deviant and the Divine
Freaks and Multiple Maniacs
Two of cinema's patron saints of the depraved, Tod Browning and John Waters, push the boundaries of good taste to their limits in these transgressive cult classics engineered to shock. One of the most outrageous and still startling films of the pre-Code era, Browning's Freaks casts real-life sideshow performers as societal outcasts who take their revenge on those who have wronged them. Its vision of macabre mayhem inspired the Pope of Trash himself, John Waters, whose black-comic scuzzfest Multiple Maniacs stars the inimitable Divine as the deranged ringmaster of her own "Cavalcade of Perversion."
Saturday, October 12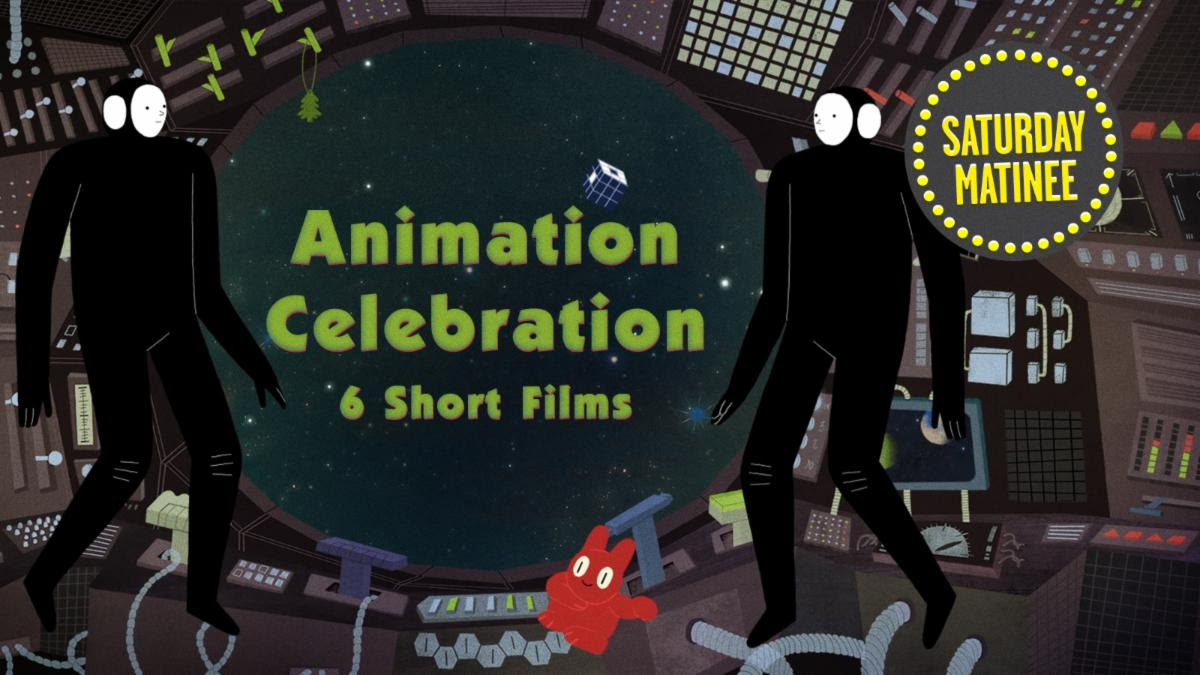 Saturday Matinee: Animation Celebration
A dazzling array of animation techniques—gorgeous hand-drawn images, computer-generated environments, playful stop motion, experiments in abstraction—are on display in this eyeball-whirling selection of bite-size wonders. Featuring an existential anthropomorphic musical (The Burden), a jazzy avant-garde classic (Begone Dull Care), a coming-of-age dreamscape (Weekends), a cosmic encounter with the Grim Reaper (Coda), a pas de deux with a misbehaving chair (A Chairy Tale), and a psychedelic intergalactic odyssey (Solar Walk), these miniature marvels may be short in running time but they're positively epic in visual imagination.
Begone Dull Care, Norman McLaren and Evelyn Lambart, 1949
A Chairy Tale, Claude Jutra and Norman McLaren, 1957
Coda, Alan Holly, 2013
The Burden, Niki Lindroth von Bahr, 2017
Weekends, Trevor Jimenez, 2017
Solar Walk, Réka Bucsi, 2018
Sunday, October 13

Art-House America: The Loft Cinema, Tucson, AZ
The latest installment of our ongoing tour of America's art houses pays a visit to the Loft Cinema in Tucson, Arizona, a vibrant nonprofit theater that has been serving the local community since 1972. Boasting one of the longest-running continuous Rocky Horror Picture Show screening series on record, as well as an eclectic mix of live events—including costume competitions, sing-a-longs, a free annual children's film festival, and more—the theater has become a beloved and vital part of the fabric of Tucson. In recent years it's even started to take its show on the road, hosting solar-powered outdoor screenings across the state in an attempt to bring the Loft experience to people who can't make it to the movie theater—including some of Arizona's Native American communities. Dedicated to raising awareness of local issues through both its programming and community-outreach initiatives, the Loft is not only a movie theater but a vital cultural steward for the southern Arizona region.
Monday, October 14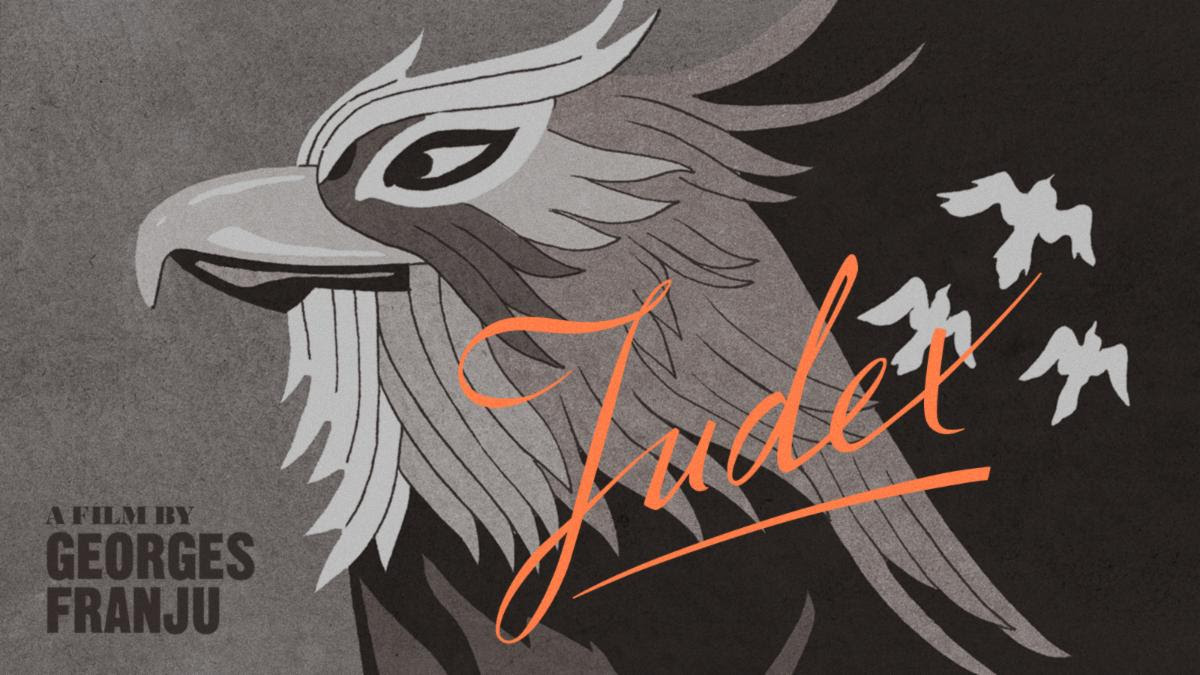 Judex: Criterion Collection Edition #710
This effortlessly cool crime caper, directed by Georges Franju, is a marvel of dexterous plotting and visual invention. Conceived as an homage to Louis Feuillade's 1916 cult silent serial of the same name, Judex kicks off with the mysterious kidnapping of a corrupt banker by a shadowy crime fighter (American magician Channing Pollock) and spins out into a thrillingly complex web of deceptions. Combining stylish sixties modernism with silent-cinema touches and even a few unexpected sci-fi accents, Judex is a delightful bit of pulp fiction and a testament to the art of illusion. SUPPLEMENTAL FEATURES: A fifty-minute program on Georges Franju's career, two short films by Franju, and interviews with cowriter Jacques Champreux and actor Francine Bergé.
Monday, October 14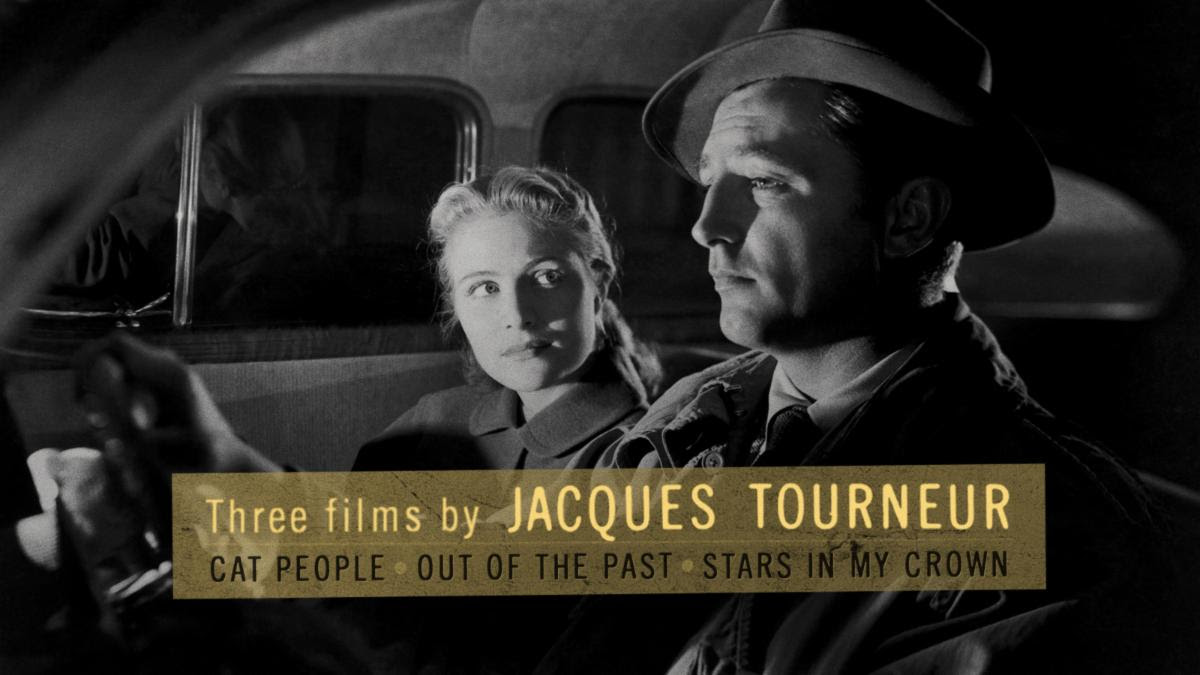 Three by Jacques Tourneur
Though best known for his collaborations with producer Val Lewton, director Jacques Tourneur was a master craftsman in his own right, one whose shadowy visual palette served him well in a number of genres, and whose staunch humanism often shone through the B-movie material he worked with. This sampler begins with Cat People, the film that set the template for Lewton's vividly understated horror classics. One of the most beloved of all forties noirs, the Robert Mitchum–starring Out of the Past distills the genre to its hard-boiled essence. And the unconventional western Stars in My Crown, a rare passion project for Tourneur, is a wistful study of faith, bigotry, and embattled human dignity set in a small southern town.
Cat People, 1942
Out of the Past, 1947
Stars in My Crown, 1950
Tuesday, October 15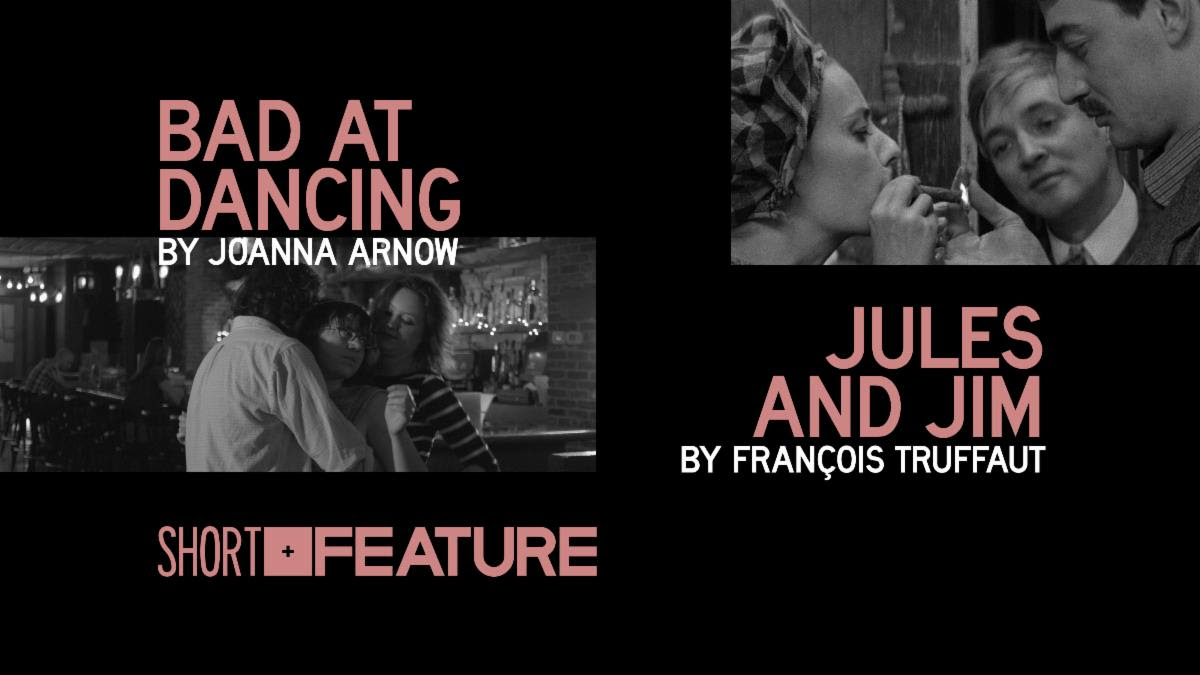 Short + Feature: Bizarre Love Triangles
Bad at Dancing and Jules and Jim
With a new introduction by Bad at Dancing director Joanna Arnow
The boundaries between friendship and romance break down in these offbeat looks at the complex dynamics of love triangles. Joanna Arnow's Bad at Dancing is an alternately hilarious and painfully awkward portrait of a perpetual third wheel looking for love in all the wrong places. It's paired with perhaps film history's most iconic ménage à trois: the bohemian triad at the center of François Truffaut's Jules and Jim, a breath of cinematic fresh air starring a captivating Jeanne Moreau as the free spirit who comes between two best friends.
Wednesday, October 16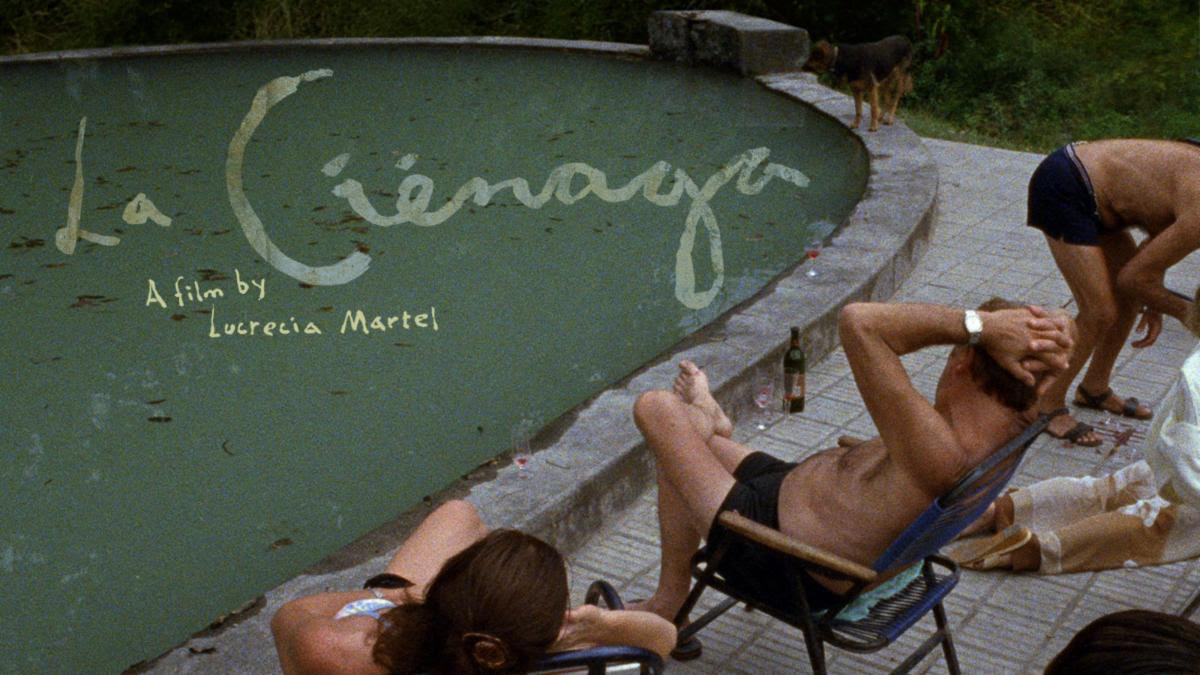 La Ciénaga: Criterion Collection Edition #743
The release of Lucrecia Martel's La Ciénaga heralded the arrival of an astonishingly vital and original voice in Argentine cinema. With a radical and disturbing take on narrative, beautiful cinematography, and a highly sophisticated use of on- and offscreen sound, Martel turns her tale of a dissolute bourgeois extended family, whiling away the hours of one sweaty, sticky summer, into a cinematic marvel. This visceral take on class, nature, sexuality, and the ways that political turmoil and social stagnation can manifest in human relationships is a drama of extraordinary tactility, and one of the great contemporary film debuts. SUPPLEMENTAL FEATURES: Interviews with Lucrecia Martel and filmmaker Andrés Di Tella.
Thursday, October 17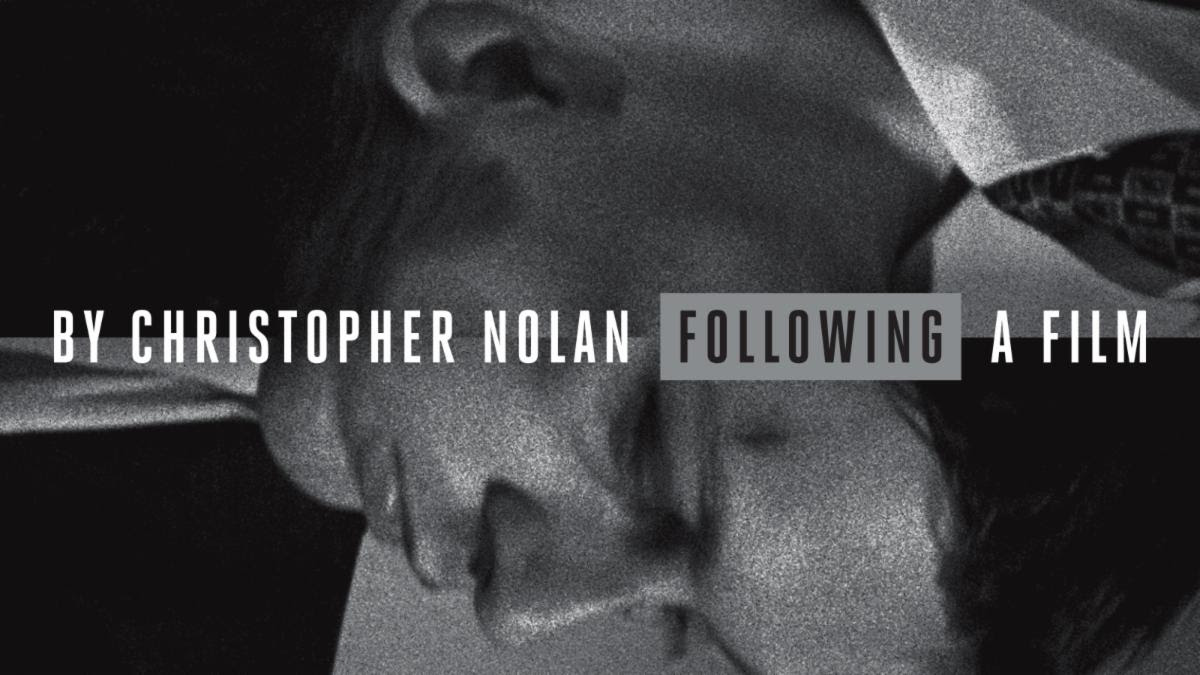 Following: Criterion Collection Edition #638
Before he became a sensation with the twisty revenge story Memento, Christopher Nolan fashioned this low-budget, 16 mm black-and-white neonoir with comparable precision and cunning. Providing irrefutable evidence of Nolan's directorial bravura, Following is the fragmented tale of an unemployed young writer who trails strangers through London, hoping that they will provide inspiration for his first novel. He gets more than he bargained for when one of his unwitting subjects leads him down a dark criminal path. With gritty aesthetics and a made-on-the-fly vibe (many shots were simply stolen on the streets, unbeknownst to passersby), Following is a mind-bending psychological journey that shows the remarkable beginnings of one of today's most acclaimed filmmakers. SUPPLEMENTAL FEATURES: An audio commentary by Christopher Nolan, a chronological edit of the film, an interview with Nolan, and more.
Friday, October 18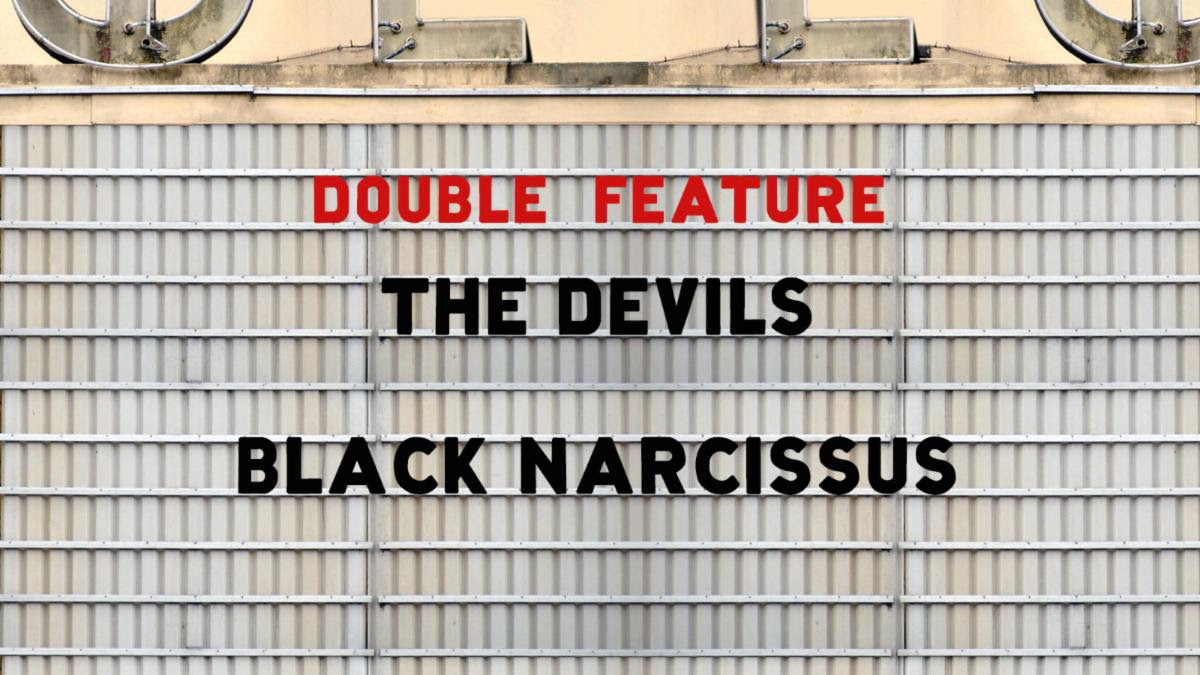 Double Feature: Bad Habits
Black Narcissus and The Devils
Nunsploitation meets the art house in these delirious tales of repressed sexuality, madness, and mass hysteria from visionary iconoclasts of the British cinema. High up in the Himalayas, the sisters of an Anglican convent get hot under their habits as they try to resist earthly temptations in Michael Powell and Emeric Pressburger's feverish Technicolor hallucination Black Narcissus. Then we're whisked away to seventeenth-century France, where demonic possession and sexual frenzy run riot in a nunnery in Ken Russell's The Devils, a massively controversial heathen freak-out banned around the world for its searing sacrilegious imagery.
Saturday, October 19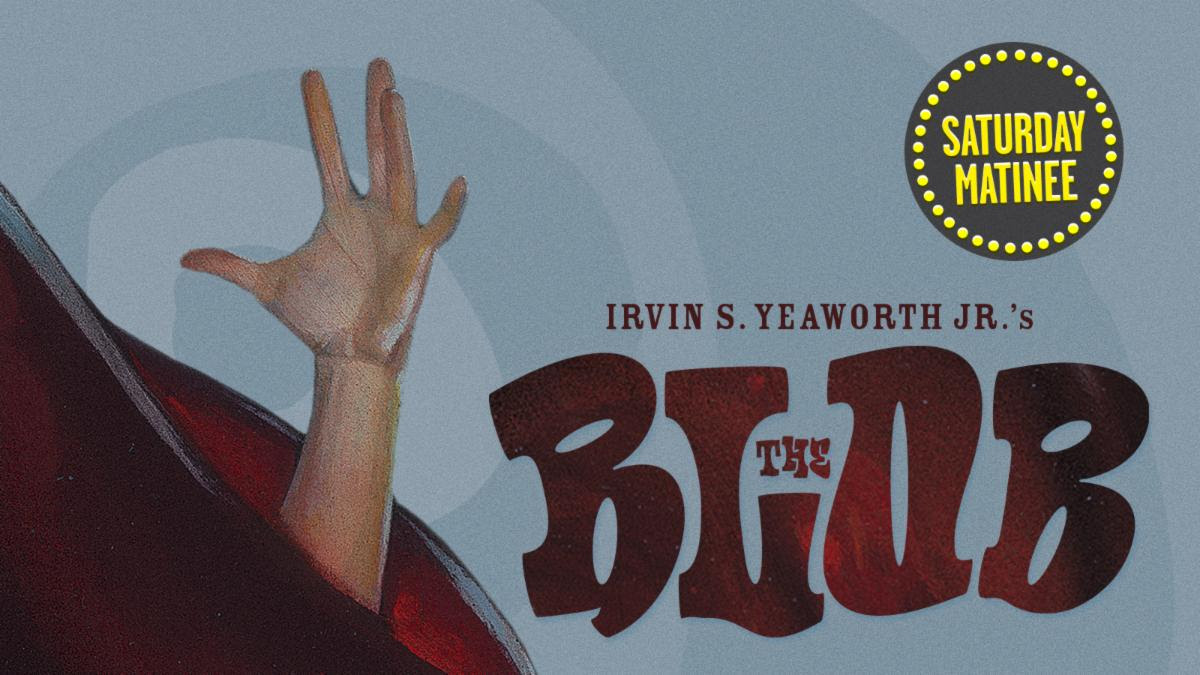 Saturday Matinee: The Blob
A cult classic of gooey greatness, The Blob follows the havoc wreaked on a small town by an outer-space monster with neither soul nor vertebrae, with Steve McQueen playing the rebel teen who tries to warn the residents about the jellylike invader. Strong performances and ingenious special effects help The Blob transcend the schlock sci-fi and youth-delinquency genres from which it originates. Made outside of Hollywood by a maverick film distributor and a crew whose credits mostly comprised religious and educational shorts, The Blob helped launch the careers of McQueen and composer Burt Bacharach, whose bouncy title song is just one of this film's many unexpected pleasures.
Sunday, October 20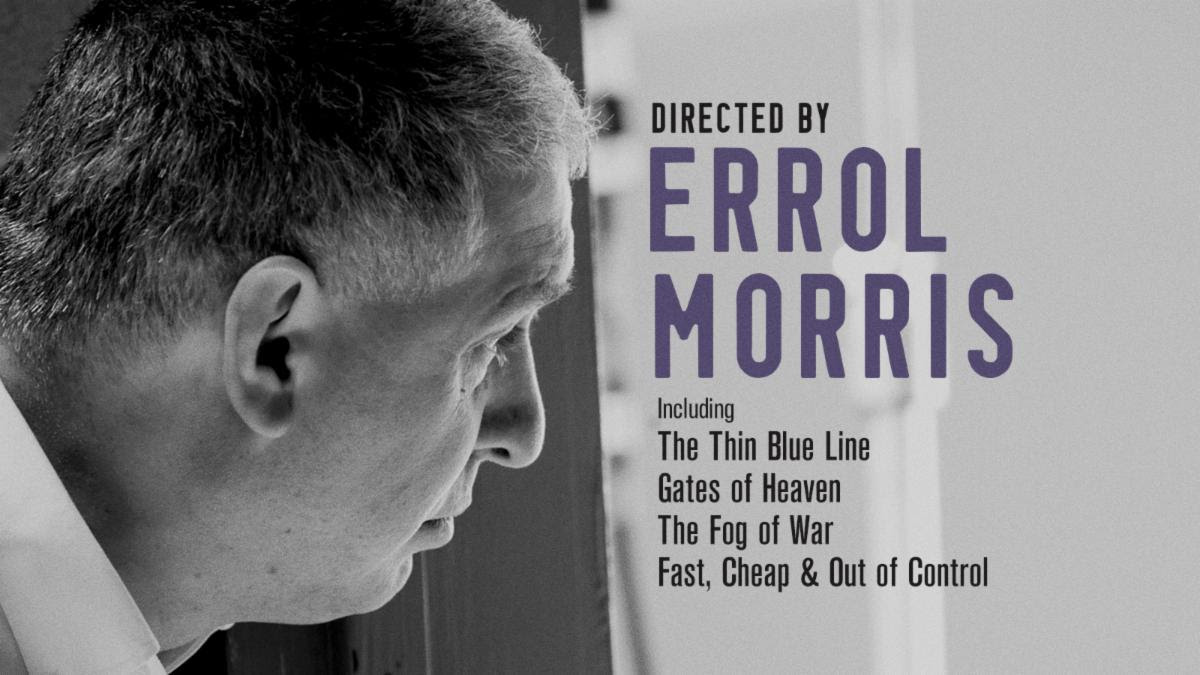 Directed by Errol Morris
Featuring a selection of archival interviews with Morris
Perhaps no filmmaker has shaped the art of contemporary documentary storytelling more than Errol Morris, a director-detective whose portraits of everyday oddballs and cultural icons alike are investigations into the human condition and the elusive nature of truth. Establishing his offbeat vision immediately with his first two documentaries Gates of Heaven and Vernon, Florida—wry and loving looks at all-American eccentricity—he went on to redefine the possibilities of nonfiction filmmaking (and free a man from death row) with The Thin Blue Line, a gripping account of miscarried justice told with the verve of a film noir. Since then, Morris has continued to tackle stories both big (the Oscar-winning The Fog of War) and charmingly small (Fast, Cheap & Out of Control), bringing the same idiosyncratic perspective and philosophical insight to whatever subject piques his ever-restless curiosity.
Gates of Heaven, 1978
Vernon, Florida, 1981
The Thin Blue Line, 1988
A Brief History of Time, 1991
Fast, Cheap & Out of Control, 1997
The Fog of War, 2003
Tabloid, 2010
Monday, October 21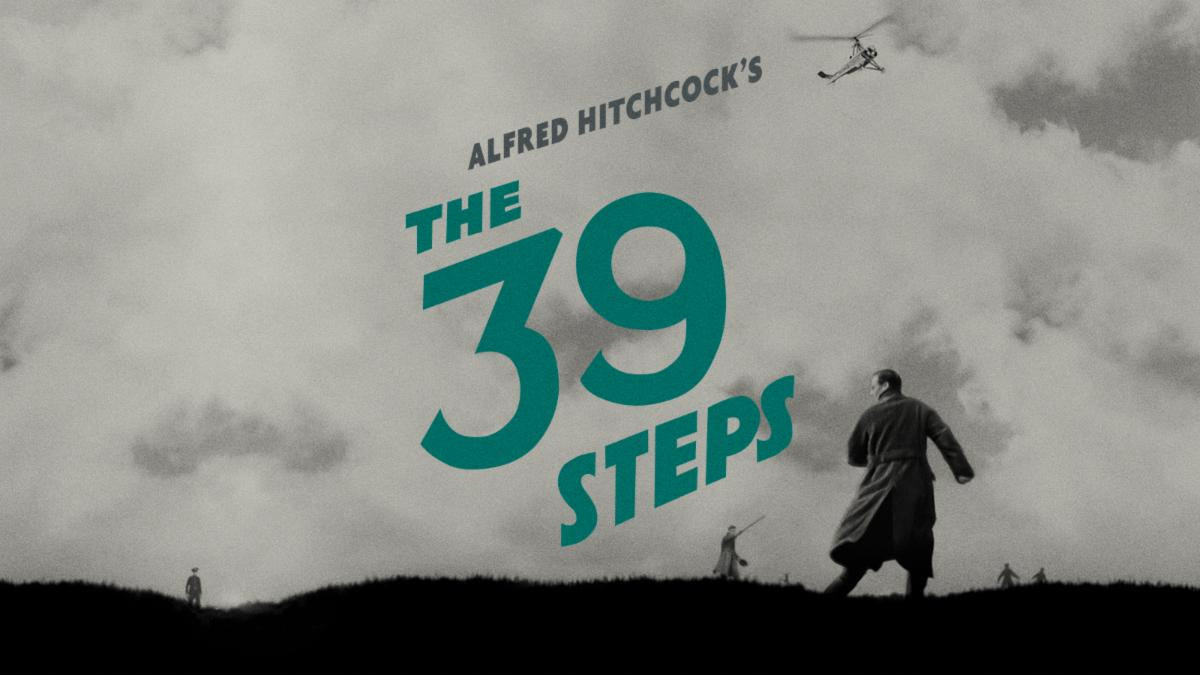 The 39 Steps: Criterion Collection Edition #56
A heart-racing spy story by Alfred Hitchcock, The 39 Steps follows Richard Hannay (Robert Donat) as he stumbles upon a conspiracy that thrusts him into a hectic chase across the Scottish moors—a chase in which he is both the pursuer and the pursued—as well as into an unexpected romance with the cool Pamela (Madeline Carroll). Adapted from a novel by John Buchan, this classic wrong-man thriller from the Master of Suspense anticipates the director's most famous works (especially North by Northwest), and remains one of his cleverest and most entertaining films. SUPPLEMENTAL FEATURES: A documentary covering Alfred Hitchcock's prewar career, a 1937 radio adaptation of the film, a video essay by Hitchcock scholar Leonard Leff, and more.
Tuesday, October 22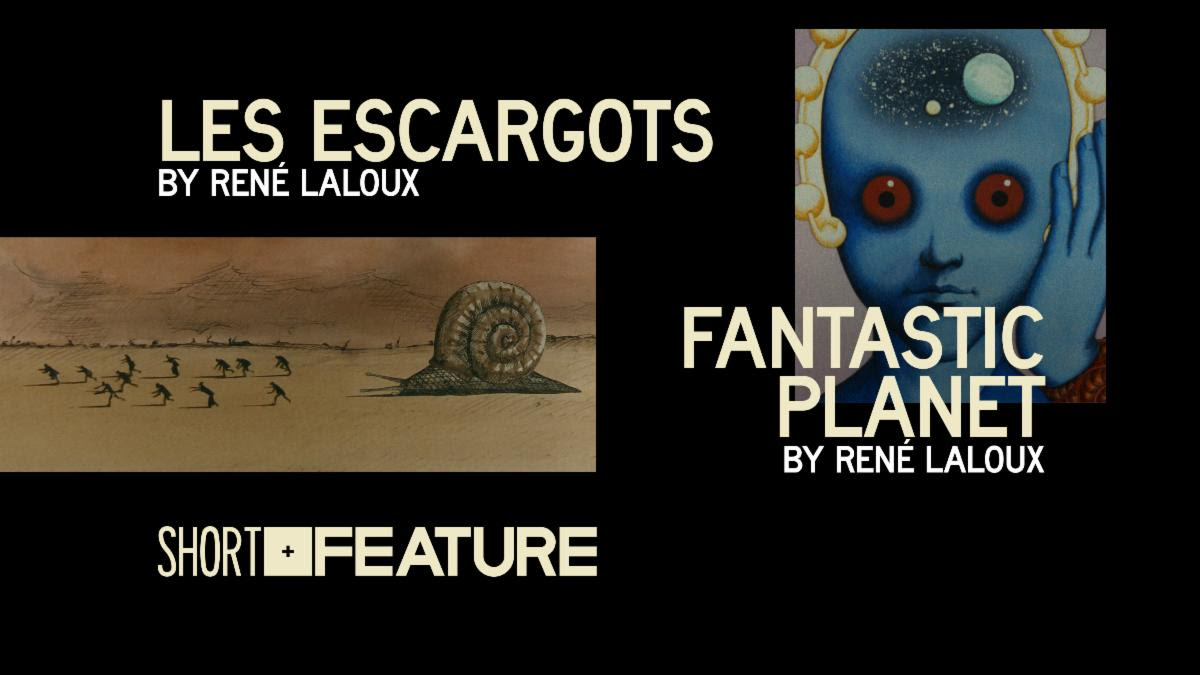 Short + Feature: Far-Out Fantasies
Les escargots and Fantastic Planet
One of the most sui generis artistic partnerships in cinema history, director René Laloux and writer-animator Roland Topor produced only a handful of works together, but each is a marvel of surrealist invention and psychedelic wonder. First, mutant snails run amok in the gloriously weird Les escargots. Then, get transported to a most Fantastic Planet in their sole feature, a head-trip science-fiction phantasmagoria that has taken its place as a midnight-movie classic thanks to its lysergic visuals and antiauthoritarian message.
Wednesday, October 23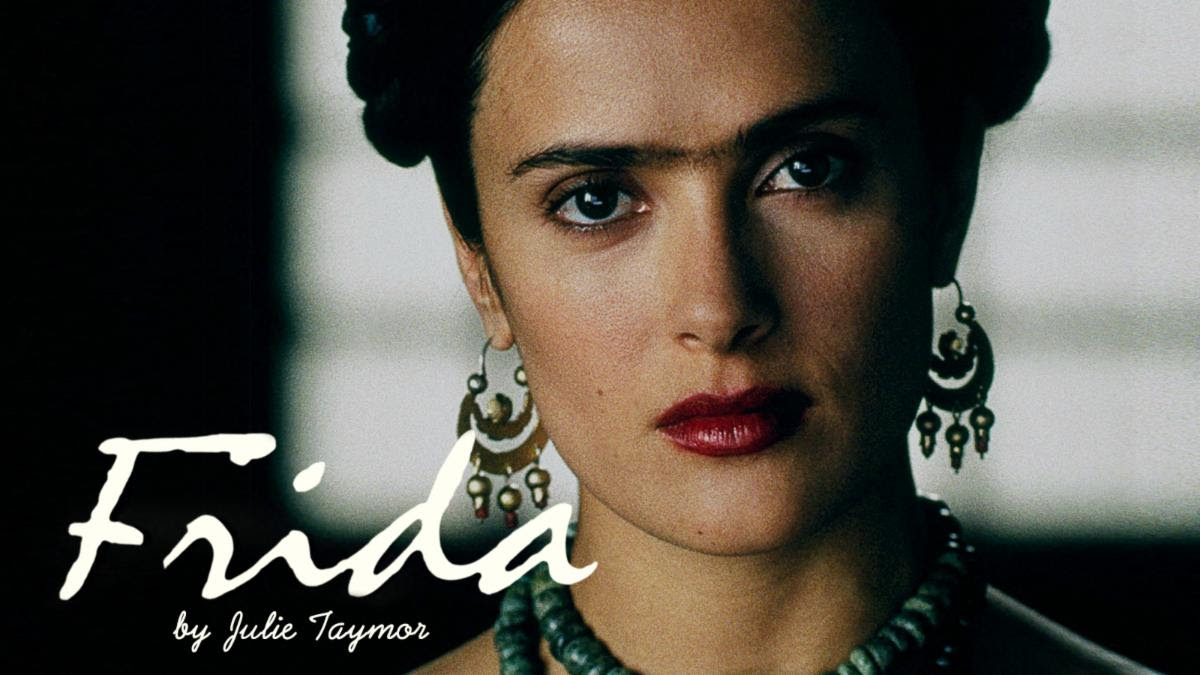 Frida
Featuring a new interview with director Julie Taymor
The bold visions of two singular artists—Frida Kahlo and director Julie Taymor—collide with dazzling results in this vibrant account of the iconic Mexican painter's turbulent life and awe-inspiring work. Featuring tour-de-force performances from Salma Hayek (who also produced the film) and Alfred Molina (as Kahlo's lover Diego Rivera) as well as imaginative animated flights of fancy from stop-motion surrealists the Brothers Quay, Frida shatters biopic conventions to knit a tapestry of Kahlo's world that's as rich, colorful, and complex as the artist's own canvases.
Thursday, October 24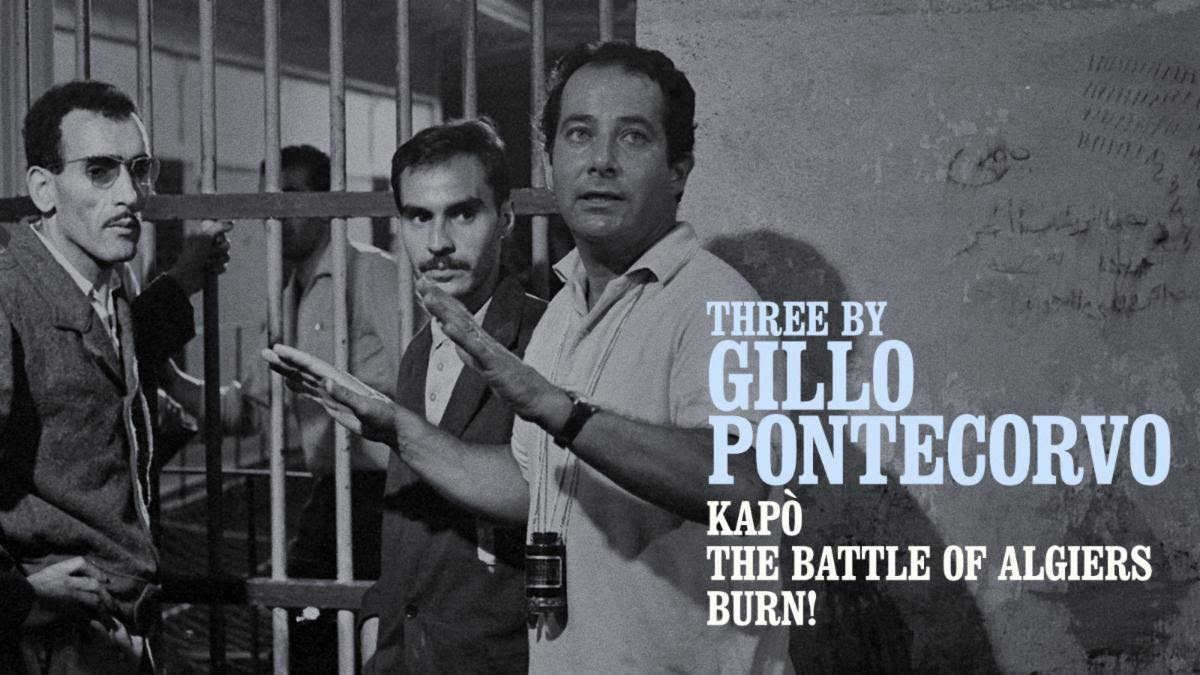 Three by Gillo Pontecorvo
Featuring Gillo Pontecorvo: The Dictatorship of Truth, a 1992 documentary narrated by literary critic Edward Said
The explosive, fiercely leftist cinema of Italian firebrand Gillo Pontecorvo weds revolutionary politics with an equally radical visual style. His 1966 masterpiece The Battle of Algiers hit the world like a bombshell, serving as an inspiration for anticolonialist movements around the globe and forging a new aesthetic language from its electrifying blend of agitprop and on-the-ground realism. Pontecorvo's hard-hitting style and concern for the oppressed is also on display in two lesser-known but equally impassioned works: Kapò, one of the first films to deal head-on with the horrors of the Holocaust, and Burn!, a subversive Marxist epic starring Marlon Brando as a British imperialist who manipulates a Caribbean slave revolt.
Kapò, 1959
The Battle of Algiers, 1966
Burn!, 1969
Friday, October 25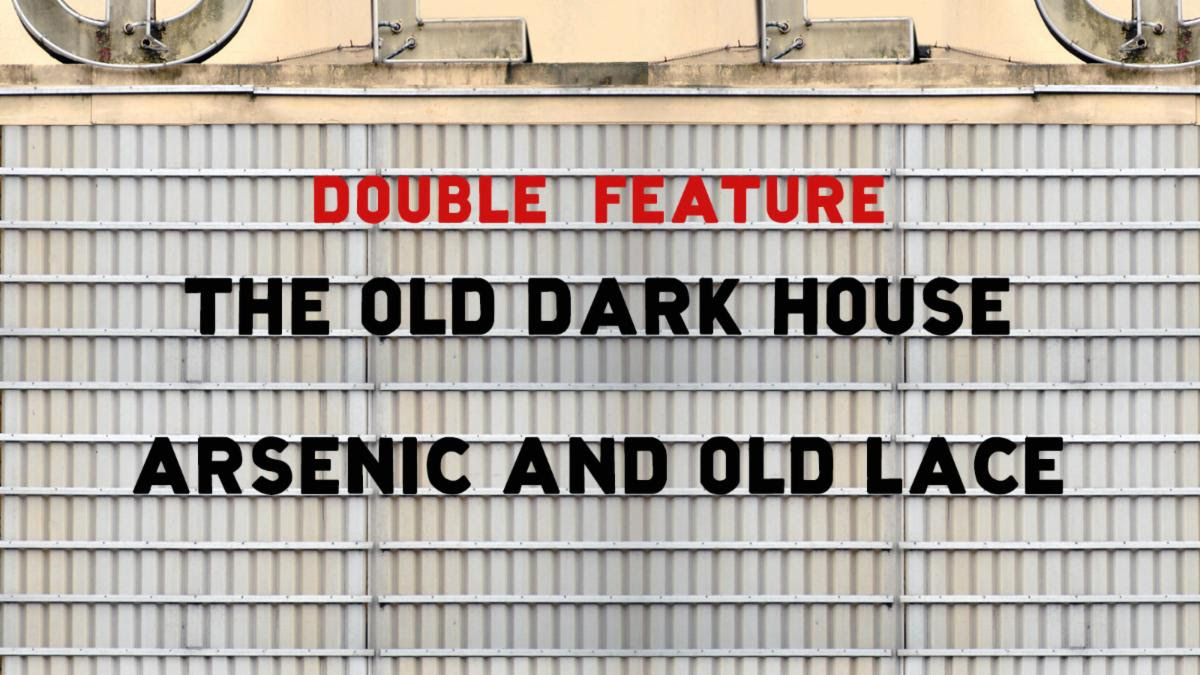 Double Feature: Critical Massey
The Old Dark House and Arsenic and Old Lace
Possessed of one of the most distinctive faces and richest voices in Hollywood history, Raymond Massey cut a striking figure in scene-stealing character roles. He puts his commanding presence to memorable use in two macabre tales of eccentric families hiding some (literal) skeletons in their closets. First, he plays a caught-in-the-rain traveler who takes refuge in the wrong mansion—presided over by Boris Karloff's creepy butler—in James Whale's classic chiller The Old Dark House. Then in Frank Capra's screwball riot Arsenic and Old Lace, Massey is a homicidal maniac who bears a curious resemblance to Karloff—just don't mention that to him!
Saturday, October 26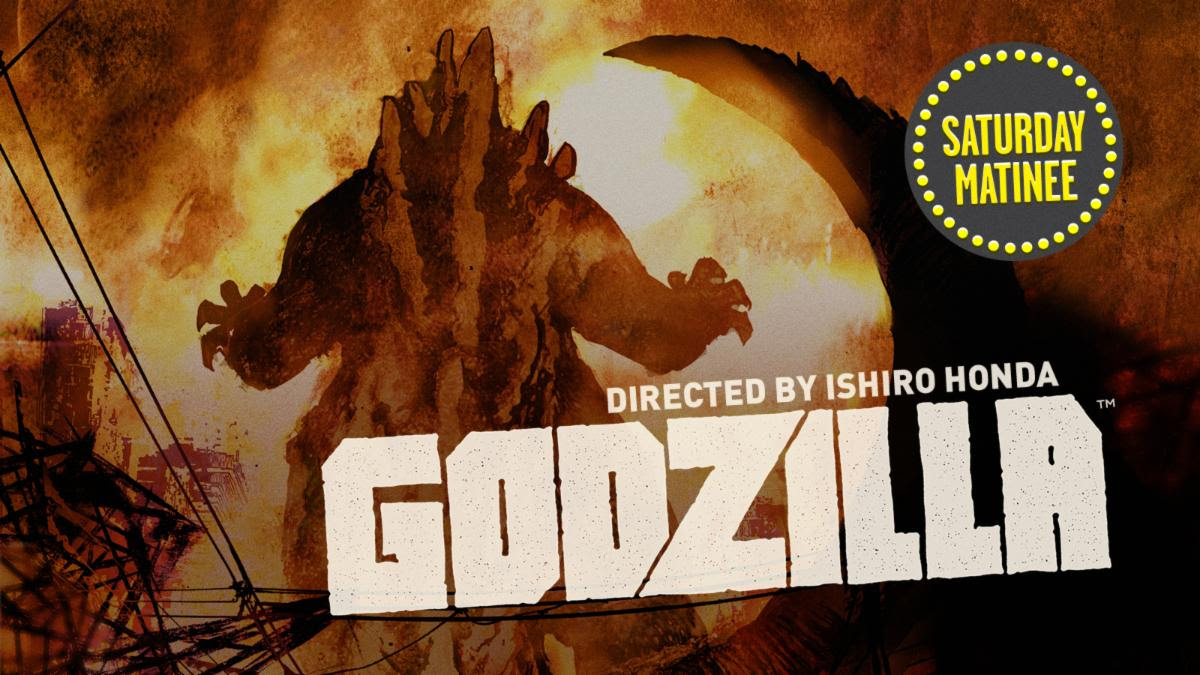 Saturday Matinee: Godzilla
Godzilla (a.k.a. Gojira) is the roaring granddaddy of all monster movies. It's also a remarkably humane and melancholy drama, made in Japan at a time when the country was reeling from nuclear attack and H-bomb testing in the Pacific. Its rampaging radioactive beast, the poignant embodiment of an entire population's fears, became a beloved international icon of destruction, spawning almost thirty sequels. A thrilling, tactile spectacle that continues to be a cult phenomenon, the original, 1954 Japanese version is presented here, along with Godzilla, King of the Monsters, the 1956 "Americanized" version. SUPPLEMENTAL FEATURES: Audio commentaries on both versions by film historian David Kalat, interviews with cast and crew members, featurette on the film's special effects, and more.
Sunday, October 27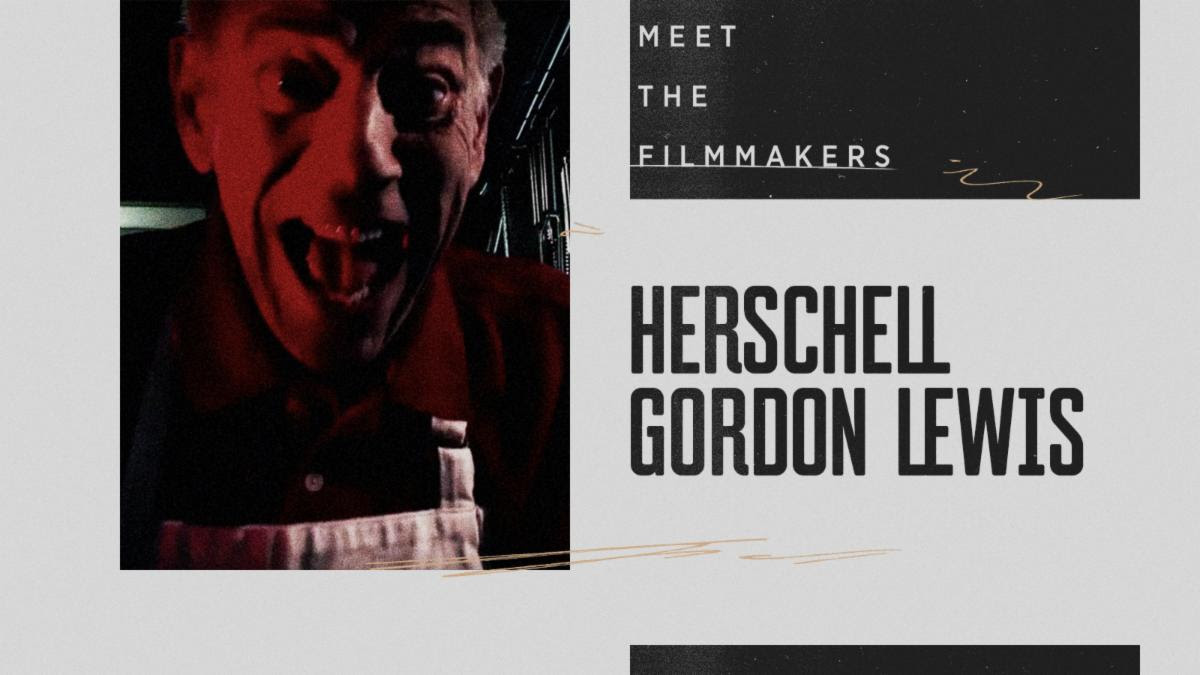 Meet the Filmmakers: Herschell Gordon Lewis
"Someone once asked, 'Are you an artist?' And my answer was, 'Am I an artist? Did you see that movie?!'" In 2009, Sean Baker (The Florida Project, Tangerine) sat down with the late Godfather of Gore himself, Herschell Gordon Lewis, to discuss his legendary career as an exploitation pioneer and creator of the splatter movie. As entertaining and unpretentious as his own movies, Lewis dishes on everything from his filmmaking philosophy (fast, cheap, and made to sell) to perfecting the perfect onscreen blood to the making of his landmark drive-in classic Blood Feast, nothing less than the urtext of the entire gore genre. This latest entry in the Criterion Channel's Meet the Filmmakers series will be accompanied by a goretastic selection of Lewis's films.
Carving Magic, Herschell Gordon Lewis, 1959
Blood Feast, Herschell Gordon Lewis, 1963
Two Thousand Maniacs!, Herschell Gordon Lewis, 1964
Color Me Blood Red, Herschell Gordon Lewis, 1965
The Gruesome Twosome, Herschell Gordon Lewis, 1967
The Wizard of Gore, Herschell Gordon Lewis, 1970
The Gore Gore Girls, Herschell Gordon Lewis, 1972
Herschell Gordon Lewis: The Godfather of Gore, Frank Henenlotter and Jimmy Maslon, 2010
Monday, October 28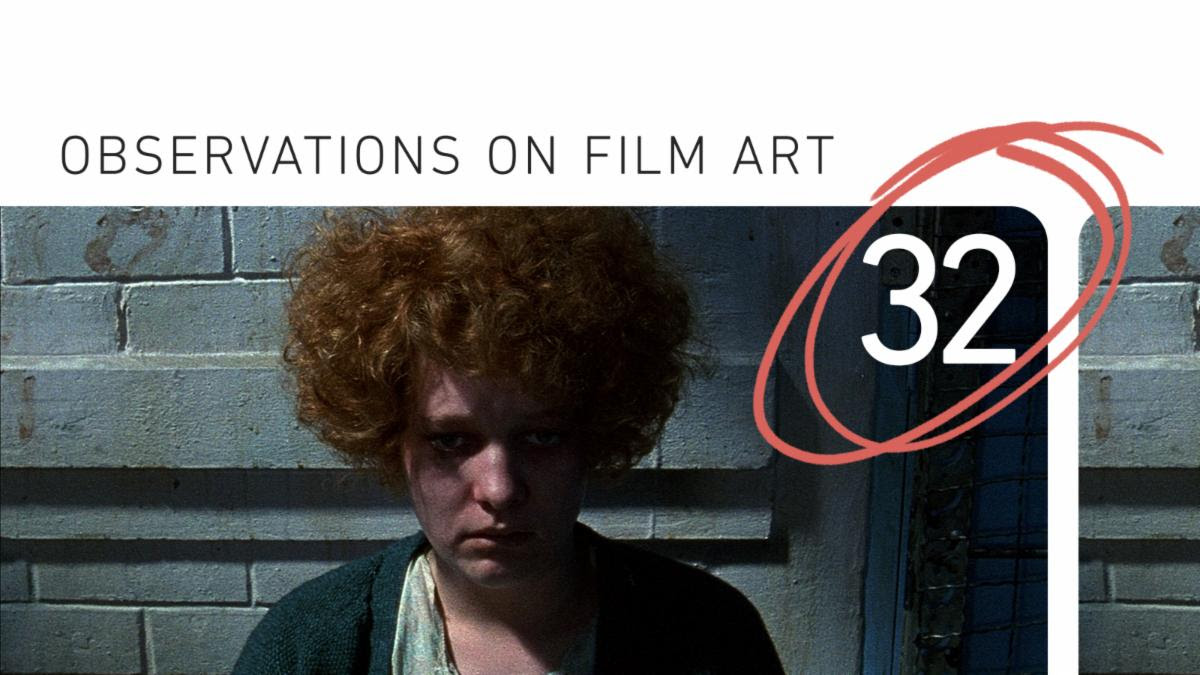 Observations on Film Art #32: Withholding and Revealing in An Angel at My Table
Jane Campion came to international attention with her acclaimed sophomore feature An Angel at My Table, a luminous adaptation of the memoirs of Janet Frame, tracing her journey from her childhood in New Zealand to her time in a mental hospital to her emergence as a renowned writer. In this episode of Observations on Film Art, Professor Kristin Thompson explores how Campion uses a strategy of concealment and carefully orchestrated reveals to create curiosity, tension, and surprise and to immerse the viewer in Frame's unique subjectivity.
Tuesday, October 29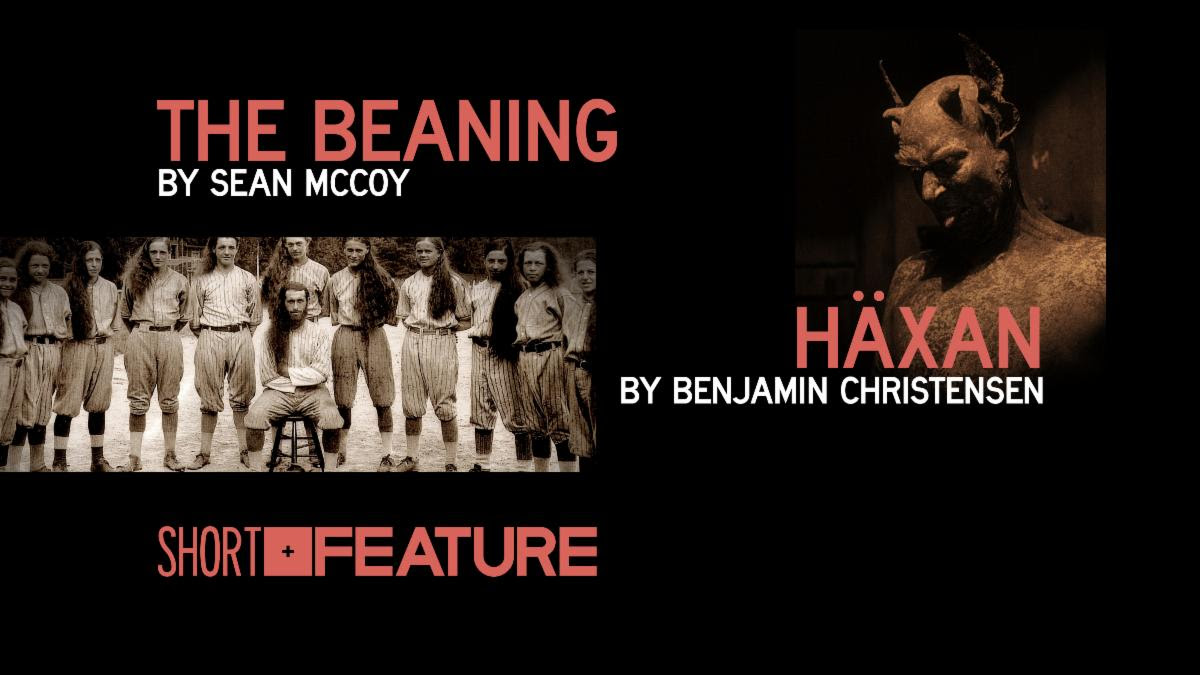 Short + Feature: Baseball and Broomsticks
The Beaning and Häxan
With a new introduction by The Beaning director Sean McCoy
Something witchy this way comes in these sinister brews of satanism, black magic, and … baseball? Sean McCoy's eerie occult exposé The Beaning finds a diabolical conspiracy in the 1920 death-by-fastball of Cleveland Indians shortstop Ray Chapman. It casts its unholy spell in part through the use of creepy archival footage, including material from Benjamin Christensen's legendary silent danse macabre Häxan, another one-of-a-kind pseudodocumentary that presents the history of witchcraft as a hallucinatory gallery of the grotesque.
Wednesday, October 30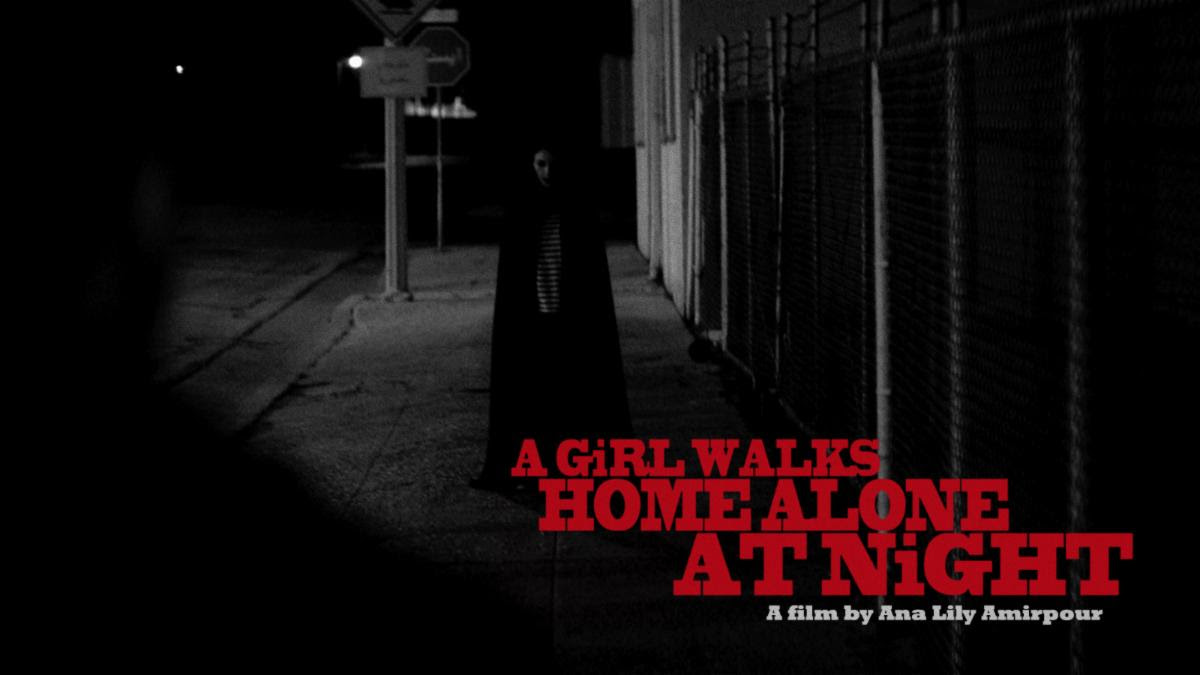 A Girl Walks Home Alone at Night
The first Iranian vampire western, Ana Lily Amirpour's mesmerizing debut feature blends the influences of spaghetti westerns, graphic novels, horror films, the Iranian New Wave, and Jim Jarmusch into a truly original blast of shoegazey, black-and-white cool. In a desolate ghost town somewhere between Tehran and Southern California, a hijab-wearing, skateboard-riding vampire (Sheila Vand) stalks the streets preying on the city's bad men. But when vampire meets boy, an unusual love story begins to blossom … blood red.
Thursday, October 31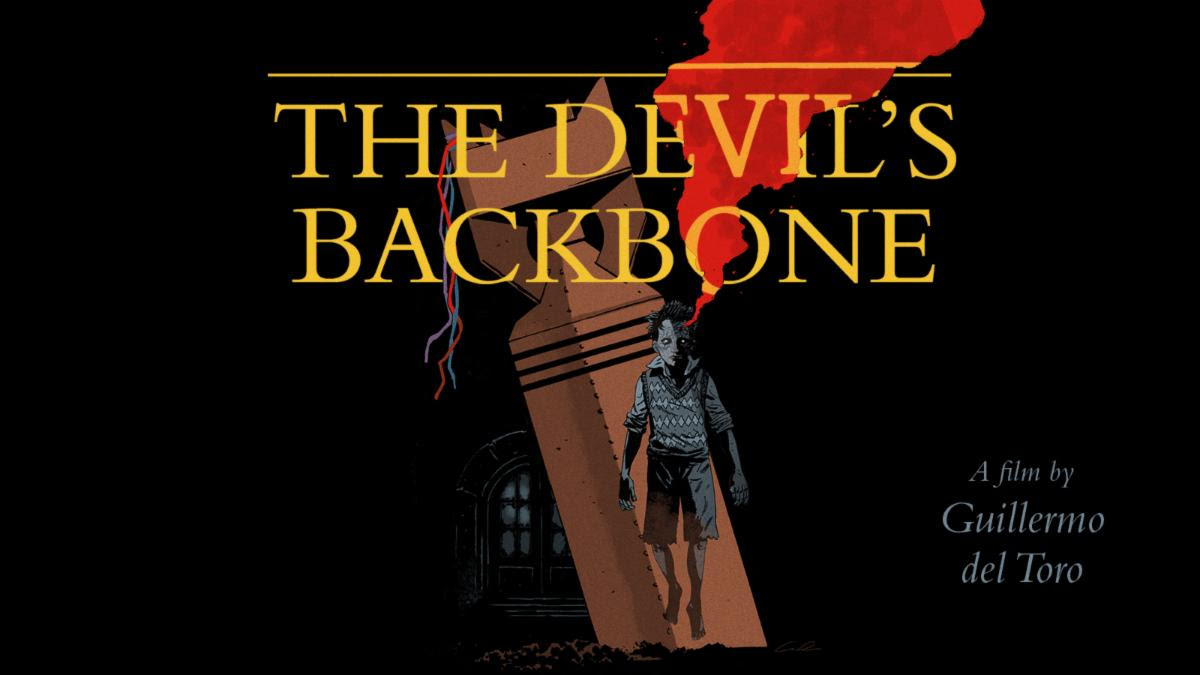 The Devil's Backbone: Criterion Collection Edition #666
One of the most personal films by Guillermo del Toro, The Devil's Backbone is also among his most frightening and emotionally layered. Set during the final week of the Spanish Civil War, it tells the tale of a twelve-year-old boy who, after his freedom-fighting father is killed, is sent to a haunted rural orphanage full of terrible secrets. Del Toro expertly combines gothic ghost story, murder mystery, and historical melodrama in a stylish mélange that, like his later Pan's Labyrinth, reminds us the scariest monsters are often the human ones. SUPPLEMENTAL FEATURES: An audio commentary by Guillermo del Toro, a making-of documentary from 2004, deleted scenes, and more.
Complete list of films premiering on the Criterion Channel this month:
24 Frames Per Second, Shirley Clarke, 1977
The Adventures of Prince Achmed, Lotte Reiniger, 1926
Arsenic and Old Lace, Frank Capra, 1944
Bad at Dancing, Joanna Arnow, 2015
The Beaning, Sean McCoy, 2017
Bedlam, Mark Robson, 1946
Blood Feast, Herschell Gordon Lewis, 1963
The Body Snatcher, Robert Wise, 1945
Bridges-Go-Round 1, Shirley Clarke, 1958
Bridges-Go-Round 2, Shirley Clarke, 1958
Brussels Film Loops/Gestures/World Kitchen, D. A. Pennebaker and Shirley Clarke, 1957
Bullfight, Shirley Clarke, 1955
Burn!, Gillo Pontecorvo, 1969
Butterfly, Shirley Clarke, 1967
Carving Magic, Herschell Gordon Lewis, 1959
Cat People, Jacques Tourneur, 1942
Christopher and Me, Richard Leacock, 1960
Color Me Blood Red, Herschell Gordon Lewis, 1965
The Connection, Shirley Clarke, 1961
The Curse of the Cat People, Robert Wise, Gunther von Fritsch, 1944
Dance in the Sun, Shirley Clarke, 1953
The Devils, Ken Russell, 1971
The Devil's Backbone, Guillermo del Toro, 2001**
Fast, Cheap & Out of Control, Errol Morris, 1997
The Fog of War, Errol Morris, 2003
Four Journeys into Mystic Time: Initiation, Shirley Clarke, 1978
Four Journeys into Mystic Time: Mysterium, Shirley Clarke, 1978
Four Journeys into Mystic Time: One-Two-Three, Shirley Clarke, 1978
Four Journeys into Mystic Time: Trans, Shirley Clarke, 1978
Freaks, Tod Browning, 1932
Frida, Julie Taymor, 2002
The Ghost Ship, Mark Robson, 1943
A Girl Walks Home Alone at Night, Ana Lily Amirpour, 2014
The Gore Gore Girls, Herschell Gordon Lewis, 1972
The Gruesome Twosome, Herschell Gordon Lewis, 1967
Herschell Gordon Lewis: The Godfather of Gore, Frank Henenlotter and Jimmy Maslon, 2010
I Walk Alone, Byron Haskin, 1947
I Walked with a Zombie, Jacques Tourneur, 1943
In Paris Parks, Shirley Clarke, 1954
Invasion of the Body Snatchers, Don Siegel, 1956
Isle of the Dead, Mark Robson, 1945
A Japanese Tragedy, Keisuke Kinoshita, 1953
The Leopard Man, Jacques Tourneur, 1943
The Living Idol, Albert Lewin and René Cardona, 1957
A Moment in Love, Shirley Clarke, 1956
The Old Dark House, James Whale, 1932
Ornette: Made in America, Shirley Clarke, 1985
Out of the Past, Jacques Tourneur, 1947
Persepolis, Marjane Satrapi and Vincent Paronnaud, 2007
Portrait of Jason, Shirley Clarke, 1967
Robert Frost: A Lover's Quarrel with the World, Shirley Clarke, 1963
Robinson Crusoe on Mars, Byron Haskin, 1964
Savage/Love, Shirley Clarke, 1981
A Scary Time, Shirley Clarke and Robert Hughes, 1960
The Seventh Victim, Mark Robson, 1943
Skyscraper, Shirley Clarke and Willard Van Dyke, 1959
Stars in My Crown, Jacques Tourneur, 1950
Tabloid, Errol Morris, 2010
Tongues, Shirley Clarke, 1982
Two Thousand Maniacs!, Herschell Gordon Lewis, 1964
Val Lewton: The Man in the Shadows, Kent Jones, 2007
Vernon, Florida, Errol Morris, 1981
The War of the Worlds, Byron Haskin, 1953
Weekends, Trevor Jimenez, 2017
The Wizard of Gore, Herschell Gordon Lewis, 1970
**Available in the US only